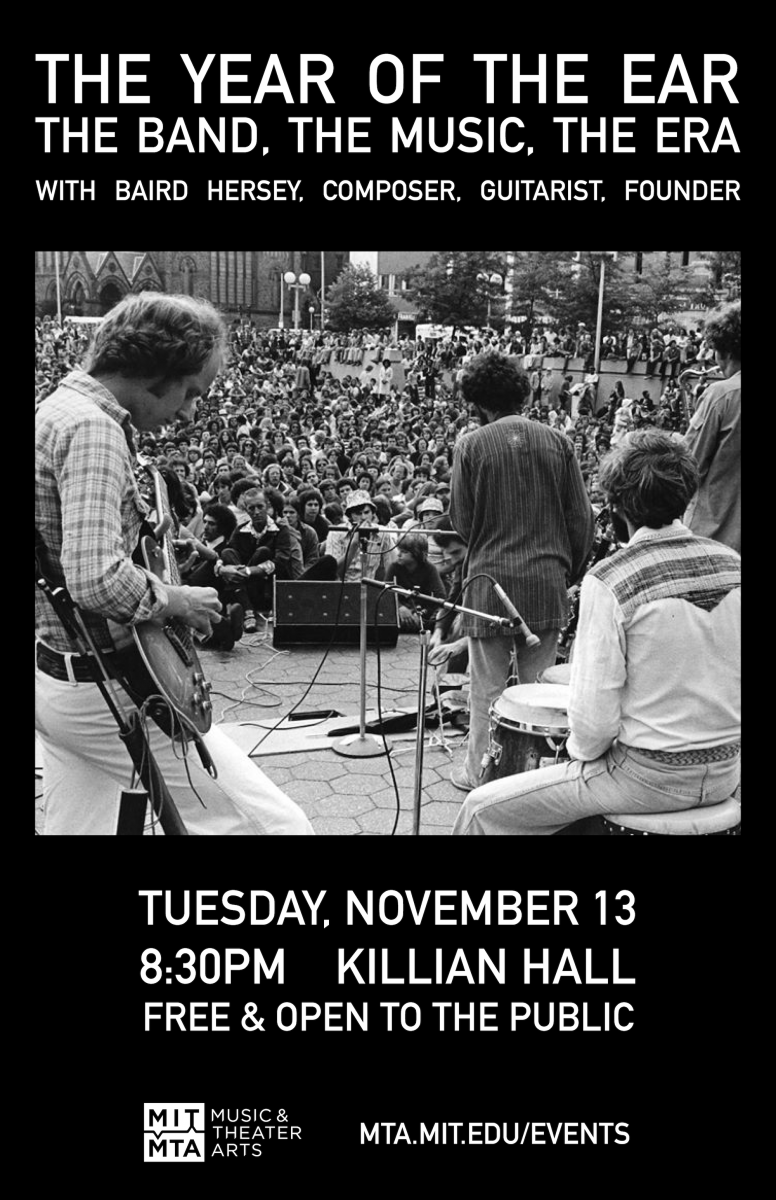 In conjunction with 21M.342 Composing for Jazz Orchestra
BAIRD HERSEY, composer/guitarist/founder of the unique band called The Year of the Ear will give a special presentation on the group, its music, and the exploratory jazz scene of the late 1970s.  Comprised of many of the most innovative players in Boston, the band later moved its operations to New York and played in major venues such as Seventh Avenue South, The Village Gate, Rashied Ali's Bar, The Public Theater, Roulette, and the Berlin Jazz Festival, and released three albums to critical acclaim.  "More strange and wonderful sounds in one tune than most bands hit in a year" The Real Paper.  "Flows inside, outside, fusion, funky, a whole career stuffed into one album" Walrus Magazine.
MIT's Mark Harvey was fortunate to have been a key member of this band for its five year duration and is delighted to bring his colleague Baird Hersey to share insights and recollections of that seminal ensemble and musical scene.