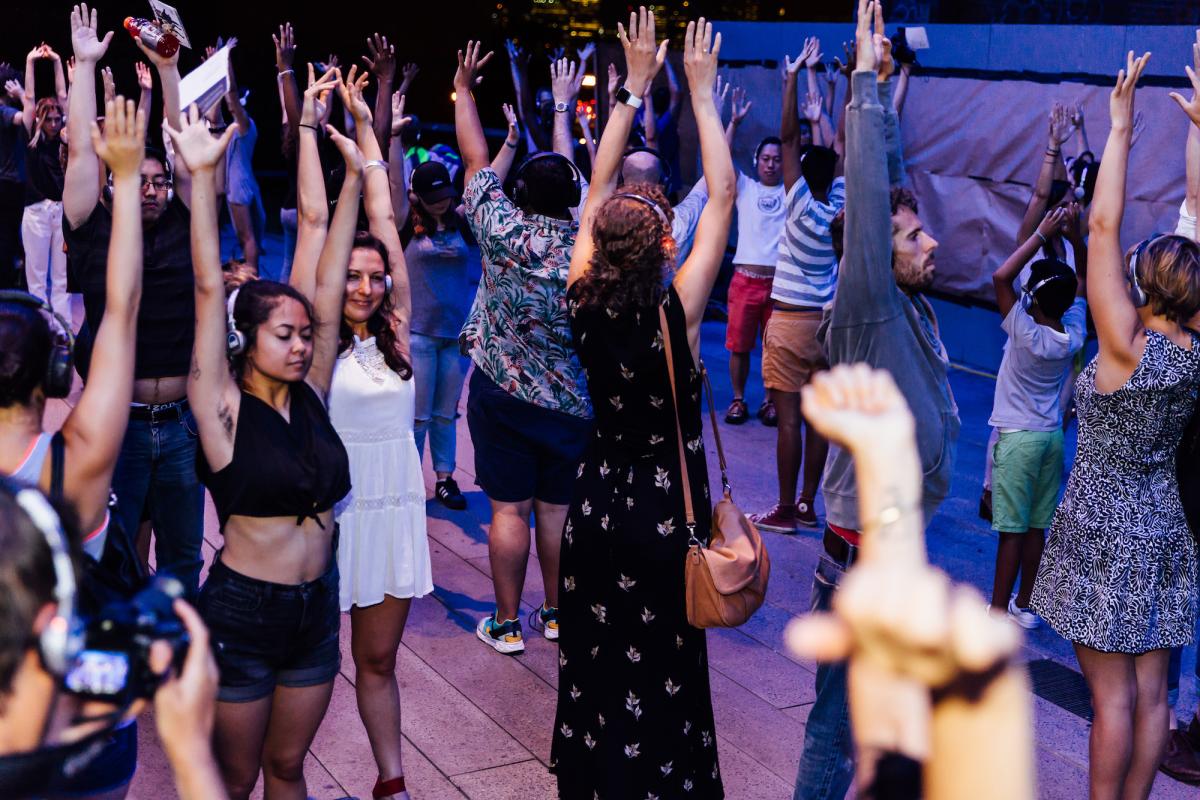 AUDITION for MTA's Spring 2019 production of Rogue Objects
Rogue Objects is an augmented reality work narrated by a brown dwarf—a lonely celestial object, neither planet nor star—struggling with feeling conscious in an unconscious universe. Both an immersive experience and a play, Rogue Objects reconfigures our relationship to outer space, inner space, and public space. Be a part of a creative project where hundreds of participants bring to life the brown dwarf's story and playfully explore fundamental questions: what are we, what are we to each other, and why?
Trailer from a previous workshop of the piece:bit.ly/roguetrailer
Creative team
Janani Balasubramanian, creator/writer
Charlotte Brathwaite, director/assistant professor 
Sunder Ganglani, dramaturg
Dr. Jackie Faherty, astrophysicist (American Museum of Natural History)
Tuesday, February 19. 7-9pm and Wednesday, February 20, 7-9pm
Audition/Information session will be held in W97-269
Come as you are, no special dress, no theatrical experience needed. 
Cast, production staff, musician, and lighting positions are open to everyone. 
Scientists welcome. Artists welcome. Educators welcome. Introverts welcome.
We'll be recording voice and music, and designing set, light, and environment together. We also welcome those interested in physics and/or science education to help us produce public programming around the piece. 
Contact Alexa Torres alexat@mit.edu with any questions or concerns.
We encourage participants from the MIT, Harvard and greater Boston/Cambridge community to participate.
Performances will be 
April 11 at W97
April 13 at Ujima project, Boston
April 17 at Gardner Museum
 _________________________________
More about the project:
The narrator of Rogue Objects is a brown dwarf.  It begins by introducing itself to us, and its fundamental, lifelong struggle with its consciousness. Imagine Hamlet meets Invisible Man, at cosmic scale.
Rogue Objects is intended for large public spaces: the Public Theater lobby, museums, Times Square, schoolyards, Central Park, warehouses, airplane hangars. Participants wear headphones which deliver narrative, music, and instruction. Strategic visual elements, including architectural lighting and simple props, heighten the drama of select narrative moments. The sonic world of the piece will include multiple voice actors all playing the brown dwarf, including actors of various dialects and accents, and musical traditions from various communities and corners of the globe.
The work is currently in development through partnerships with the Public Theater (New York City) and the brown dwarf astrophysics group at the American Museum of Natural History. We have had two successful development workshops so far at the University of Colorado and The Public Theater. A beta version will premiere in April 2019 at Massachusetts Institute of Technology (MIT), the Gardner Museum, and the Ujima Project.
Following the beta version, our hope is that the work will premier at several public sites in New York in 2020 and then will tour internationally at both traditional art spaces and community and civic organizations.
Come join our team and help create a truly unique performance experience this spring.