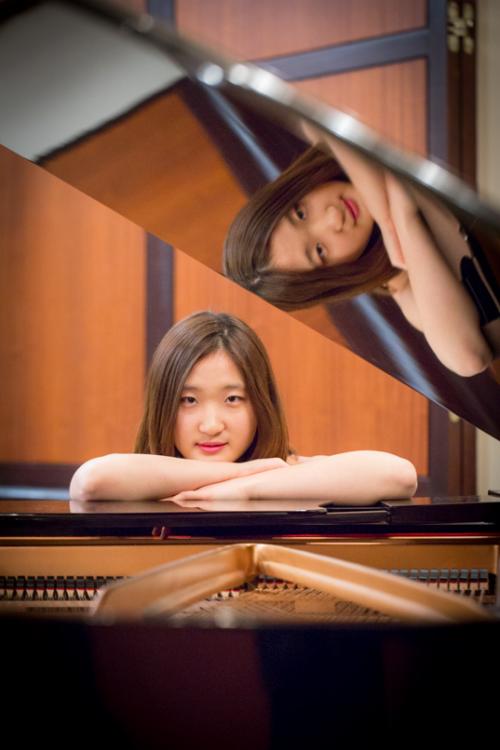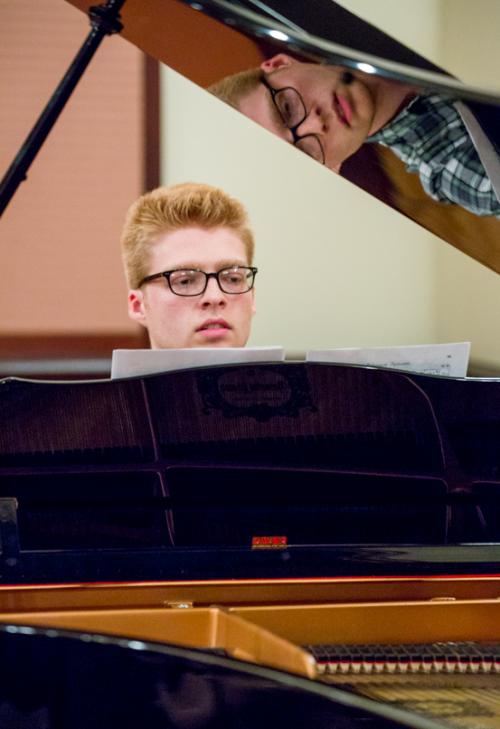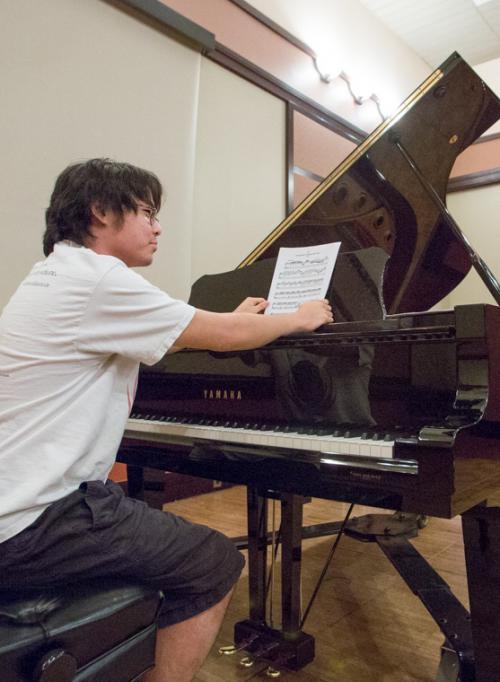 EMERSON PROGRAM FOR PRIVATE STUDY
Funded by the late Mr. Cherry L. Emerson, Jr. (SM, 1941) the Emerson Program offers merit-based financial assistance for private lessons to MIT students of outstanding achievement on their instrument or voice in classical, jazz or world music via competitive auditions.  Each academic year, the Emerson program for private study offers half scholarships and full scholarships to approximately 50 qualified students out of about 100 who apply and audition for scholarships and fellowships as described below.  Private teacher selections, made in consultation with the music faculty, may include instructors from MIT or from the greater Boston musical community.
EMERSON SCHOLARSHIP PROGRAM
Open to all enrolled MIT students, the Emerson Scholarship is an award of up to $1,000 for 10, one-hour lessons during the spring semester after a student has successfully completed and paid for 10 lessons in the fall semester. 
Students self-fund, pre-pay, and complete ten one-hour lessons in the fall semester and are responsible for costs in excess of the $1,000 award in the spring semester.
The award is paid directly by Music and Theater Arts to the private instructor, not the student.
Students must participate in an MIT Music Performance subject (performance ensemble) on a for-credit or non-credit basis. Options are listed in this document.
Students present a 10-minute, public performance as part of a group recital at the end of each semester.
Students must receive a satisfactory instructor evaluation for the fall semester.
Vocalists must register for 21M.410/515, Vocal Repertoire & Performance or 21M.252, but if qualified may request exemption from the Emerson Vocal Advisor—William Cutter (cutcomp@mit.edu).
Note: Academic credit is not awarded for private lessons as an Emerson Scholar.
SOLO RECITAL OPTION
Scholars may petition and audition for a limited number of one-hour, solo spring recital opportunities via an application form signed by the private instructor and submitted to the Events Office.  If approval for a recital is granted, a student may register for 21M.490 and receive 6 units of credit for the preparation of the solo recital with their private instructor and for the public performance.
EMERSON FELLOWSHIP PROGRAM
Advanced Music Performance, 21M.480/512
Open by audition to sophomores, juniors, seniors, and graduate students, the Fellowship funds two semesters of 10, one-hour lessons. 
Fellows are required to register for Advanced Music Performance, 21M.480/512. 
To audition for a Fellowship, all eligible applicants must have completed a full year of private study, with the same instructor.  Fellows are required to study with that same instructor throughout the Fellowship year.
Students who accept the Fellowship commit to a full academic year of private study and enroll in and attend 21M.480/512.  The class meets for two hours weekly.
Fellows must participate in a Music and Theater Arts performance subject from the listed below on a for-credit or non-credit basis.
REQUIRED ENSEMBLE OPTIONS
21M.401 Concert Choir
21M.405 Chamber Chorus
21M.421 Symphony Orchestra
21M.426 Wind Ensemble
21M.442 Festival Jazz Ensemble
21M.445 Chamber Music Society, Jazz Combos, or Vocal Jazz Ensemble
21M.451 Piano Accompanying
AUDITION REQUIREMENTS
Note for AY 2020-21: Auditions are waived for all returning Scholars who plan to study with the same teacher. Please let us know you plan to return by filling out this form.

​Returning Scholars who wish to audition for a Fellowship must audition
Returning Fellows must also audition. Classical Fellows should prepare a proposed program of repertoire in addition to their live audition.

All auditions will be held via Zoom on August 13th, 14th, and 16th.
All applicants must prepare and perform 15-minutes of music for the audition.
All applicants should be prepared to sight-read/sight-sing (Vocal Scholars will not be asked to sight-sing)
Classical instrumentalists prepare two different pieces of music of contrasting styles and periods that show the complete range of their ability. No accompanist will be provided and none required. Memorization is not required.
Classical vocalists are required to sing three memorized art songs of different styles with accompaniment, and at least one of which should be in English. Requests to have your accompaniment recorded for you before your Zoom audition should be directed to Yukiko Oba (yoba@mit.edu)
Percussionists must audition on at least two of the three major percussion instruments (timpani, mallet instruments, snare drum).

Timpani auditions will include basic tuning, snare drum auditions will include basic rudiments, and mallet auditions will include scales. The two etudes or solo compositions performed should each have contrasting styles represented.  Sight-reading on two instruments will be required.
Drum-set performers should prepare two pieces in contrasting styles, sight-reading of basic swing and Latin/funk charts and performance of four/eight bars of time followed by four/eight bars of soloing in both swing and funk/Latin styles at a medium tempo will also be required.

Jazz instrumentalists, in addition to two prepared pieces in contrasting styles, will be expected to demonstrate their improvisation skills.
Jazz vocalists should prepare three songs in the following styles: ballad, medium swing, Latin or straight feel. At least two of the songs should be jazz standards. Improvisation on one of the songs or on a simple blues form is required.
The Emerson Jazz auditions may also count as an audition for the Festival Jazz Ensemble or a Chamber Music Society Jazz Combo. You must indicate this when signing up for an audition time.
THE EMERSON PROGRAM ADVISORS ARE:
APPLICATION PROCEDURE
Note: Auditions are now closed for the 2020-21 academic year.
Apply here for:

Note: If the form says there are no available dates, try clicking on "Choose Appointment" at the top of the page.
 

The application submission deadline is Thursday, August 6th at 11:59pm.
Students wishing to audition on more than one instrument/voice must submit separate forms for each audition. You may audition for and be awarded more than one offer, but the faculty will determine if acceptance of more than one is appropriate. 
Applications received after the deadline (TBD) will be added to a wait-list. If we are able to accommodate your request, you will be contacted prior to the audition date with an appointment.