THE ARCHIVAL RECORDING
CULTURE
COVID
CONTROVERSY
TOKYO 2021
BEIJING 2022
An Olympic Symposium
 
Hosted by Professor Conceison's 21M.848 Performance Studies: Advanced Theories of Sport with special guest Susan Brownell, Ph.D
Internationally renowned expert on China and the Olympics
There have been only eight Olympics located in Asia in the 126-year history of the Games, three of them—in Korea, Japan, and China respectively—occurring within a span of five years (2018-2022), the latter two only six months apart, an unprecedented occurrence. When(if?) the Tokyo 2020 Olympics are held in 2021 due to COVID-19, it will be the first time the Games have ever been postponed, and the city's second time hosting (Japan's fourth). Next February, Beijing will become the first city in Olympic history to host both a Summer Games and a Winter Games.
These circumstances merit our attention, and call for a closer look at Tokyo and Beijing— their sport cultures and Olympic narratives, their journeys toward the upcoming Games, and the challenges and controversies surrounding those journeys. Almost daily from now until the cauldron is lit and the Olympic flag is raised in both cities, there will be daily news stories about the upcoming Games, the athletes, the cities, the politics, and the risks. This symposium provides helpful history, cultural context, current events, and fun facts that will equip you to both follow the news leading up to the Olympic Games and watch the performances during the grandest spectacle on earth, viewed by more than three billion people worldwide.
Please join the students of 21M.848 (Performance Studies: Advanced Theories of Sport) for two panels of their individual presentations and group Q&A, along with our special guest Dr. Susan Brownell, who will deliver a talk about the connections between the Olympics, NGOs, and human rights.
Event is two hours.
SPECIAL GUEST SUSAN BROWNELL, Ph.D.
Susan Brownell is Professor of Anthropology at the University of Missouri-St. Louis.She was a nationally-rankedtrack and field athlete (heptathlon) in the U.S. before she joined the track team at Peking University in 1985-86 and was selected to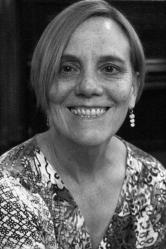 represent Beijing in the 1986 Chinese National College Games, where she set a national record in the heptathlon and was on two silver-medal relay teams. Training the Body for China: Sports in the Moral Order of the People's Republic(1995) is based that experience. She has also written Beijing's Games: What the Olympics Mean to China(2008) and co-authored (with Niko Besnierand Thomas F. Carter) The Anthropology of Sport: Bodies, Borders, Biopolitics(2018), which has been translated into Spanish, French, and Japanese. She edited The 1904 Anthropology Days and Olympic Games: Sport, Race, and American Imperialism(2008), which won the 2009 North American Society for Sport History award for best anthology. She translated from Chinese into EnglishHe Zhenliang and China's Olympic Dream(2007), the biography of China's first member of the International Olympic Committee (IOC). From 2000 to 2008 she was a member of the Postgraduate Grant Selection Committee of the IOC's Olympic Studies Centre.