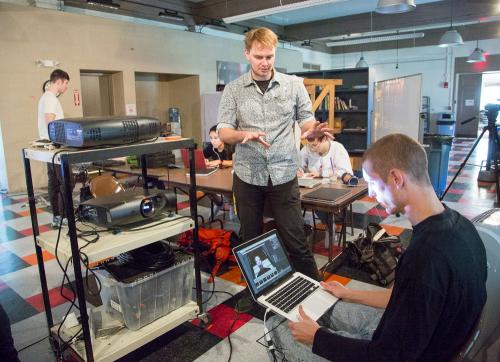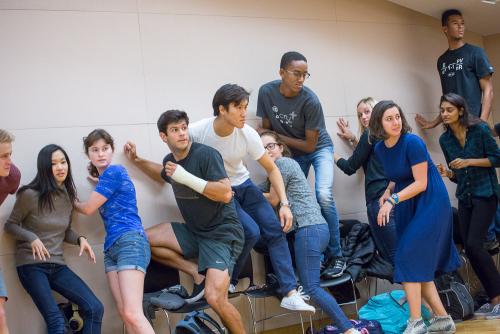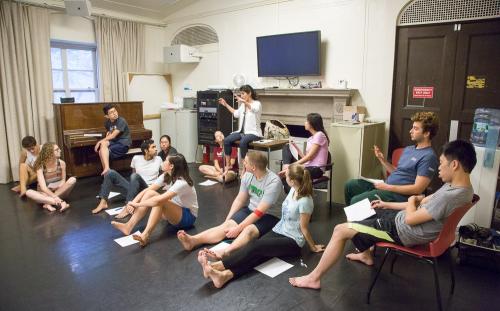 THE MINOR IN THEATER ARTS
Similar to the Major, The Minor in Theater Arts is designed to give students the opportunity to engage in advanced study of Theater Arts and to experiment broadly in the making of theater. The flexibility of the minor allows students either to explore several theatrical disciplines such as playwriting, acting, directing, or design or to concentrate more deeply in one. 
The Minor in Theater Arts consists of the equivalent of six subjects arranged in three tiers of study as follows:
Tier I Theoretical Studies
One subject from the following:
21M.611 Foundations of Theater Practice
21M.690 Sport as Performance
21M.700 China on Stage
21M.703J Media and Methods: Performing
21M.706 Asian American Theater
21M.710 Script Analysis
21M.711 Production Seminar
21M.715 Topics in Theater Arts
21M.800 All the World's a Stage: Socio-Political Perspectives in Global Performance
21M.846 Topics in Performance Studies
21M.848 Performance Studies: Advanced Theories of Sport
21M.863 Advanced Topics in Theater Arts
Tier II Practical Studies
Four subjects from the following:
21M.600 Introduction to Acting
21M.601 Drawing for Designers
21M.603 Introduction to Design for the Theater
21M.604 Playwriting I
21M.605 Voice and Speech for the Actor
21M.606 Introduction to Stagecraft
21M.624 Acting with the Camera
21M.645 Motion Theater
21M.704 Musical Theater Workshop
21M.705 The Actor and the Text
21M.732 Costume Design for the Theater
21M.733 Set Design
21M.734 Lighting Design for the Theater
21M.735 Technical Design: Scenery, Mechanisms, and Special Effects
21M.785J Playwrights' Workshop
21M.790 Director's Craft
21M.830 Acting: Techniques and Style
21M.840 Performance Media
21M.842  Live Cinema Performance
21M.862 Topics in Performance Practice
Tier III Performance and Design
Twelve units from the following subjects:
21M.803 Performance and Design Workshop
21M.806 Applied Performance and Design Production
21M.809 Performance and Design Intensive
21M.851 Independent Study in Performance and Design
Please note that the Performance and Design Practica course numbers have changed as of Spring 2017. If you have previously taken 21M.805, 21M.815 or 21M.854, they will still count towards your minor requirements.
The Minor Advisor is Claire Conceison. The undergraduate academic assistant is Nicole Paschal.