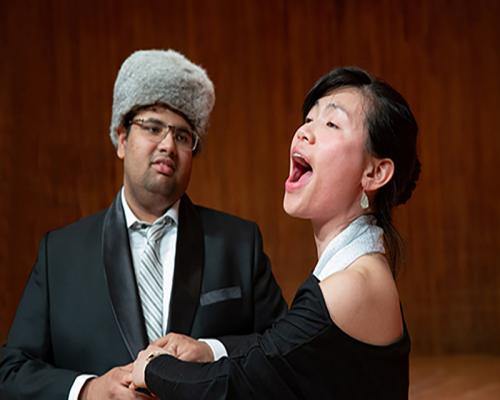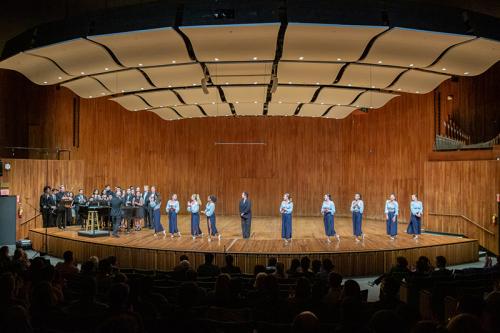 William Cutter, Director
Karen Harvey, Accompanist
Chamber Chorus may be taken for credit:  21M.405
The MIT Chamber Chorus is a small student group that performs two concerts each year under the direction of Dr. William Cutter. Designed for the more vocally and musically advanced singer, this select ensemble is challenged with a wide variety of repertoire including music for a cappella chorus as well as choral works accompanied by small ensembles, or piano. Chamber Chorus has collaborated with the MIT Symphony, the MIT Wind Ensemble and with Theater faculty mounting chamber opera productions and opera scene programs. 
REHEARSALS
T/Th, 9:30-11am in Killian Hall (14W-111)
CONCERTS
Friday, November 5th at 8pm (MIT Chapel)
Saturday, April 23rd at 8pm (Killian Hall)
AUDITIONS
Solo auditions will be held during the first class meeting on Tuesday, February 1st from 9:00am - 11:00am in Killian Hall. 
Audition Requirements for New Members: One solo art song, folk song, or musical theater piece with piano accompaniment. (Pianist is provided). You will also be asked to sight read.
Returning Members do not need to sing, but will do a short acting audition.
All interested singers (including returning Chamber Chorus members) must register for a 5-minute audition time slot using the link below:
New Members Register to Audition Here