Instruments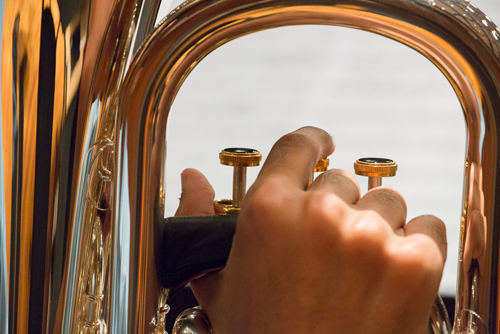 While the MIT Music & Theater Arts Events Office has a small inventory of instruments available for rental to students who participate in our performance ensembles, it is highly recommended that you bring your own instrument to MIT.  Our instrument collection includes mostly small wind and brass instruments and double basses. Our ensembles have access to an array of large and small percussion, mallet instruments and pianos. We do not own violins, cellos, or a harp. If necessary, arrangements for rental can be made with area companies and retailers. Contact the Events Office, 4-243 for availability at performance@mit.edu.
Storage
NOTE: Until further notice, Insturument storage is off line due to COVID restrictions.  Please check back for updates over the summer for updates to the policy.
A limited number of Instrument lockers are available to students in our performance ensembles. They are available on a first-come, first served basis.
To request access, please fill out this form and send it to performance@mit.edu or bring your completed form to the Events Office (4-243) Monday - Friday, 9 am - 5 pm. If a locker is available for your instrument, you will receive an email confirmation with your assignment.