MIT CONCERT CHOIR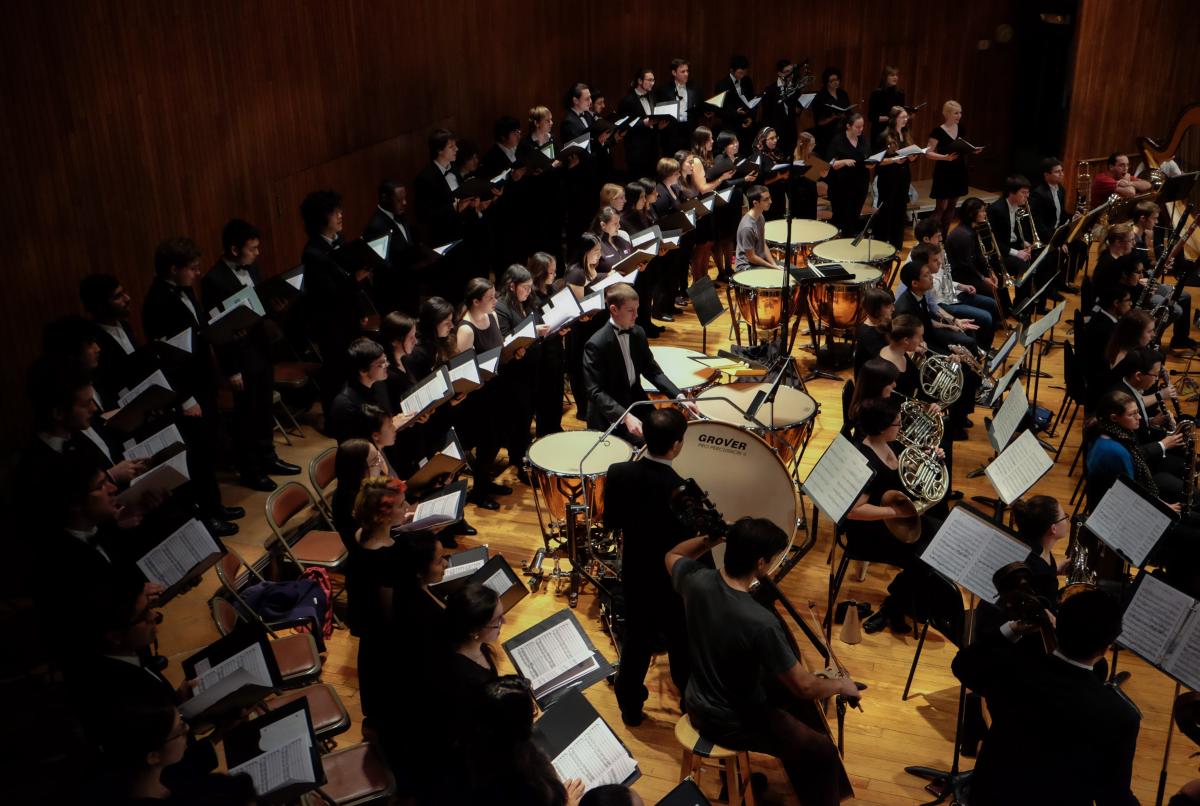 William Cutter, Director
The MIT Concert Choir, directed by Dr. William Cutter, is a large choral group open by audition to both graduate and undergraduate students, and to members of the MIT community. The Concert Choir is a social, academic and musical ensemble in which students learn and perform major works from the standard repertoire, as well as selected shorter and lesser-known pieces. Basic vocal technique, diction, and music reading skills are a part of every rehearsal. Rehearsals culminate in a public performance each semester that is often accompanied by a professional orchestra and soloists. When appropriate, student soloists are also featured. You can find a more detailed history of MIT's Concert Choir here.
REHEARSALS: Mondays and Wednesdays from 7- 9:30pm in Room 26-100. 
CONCERTS: November 12, 2016; May 13, 2017
AUDITIONS: Auditions for new members take place from 7-9:30 PM on the Wednesday following Registration Day, in Room 26-100. Please fill out the online Audition Registration Form here.
Audition Format: Octet auditions of music just rehearsed.