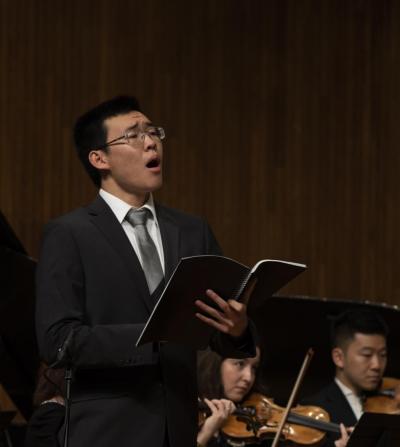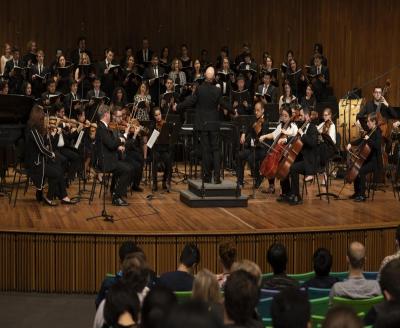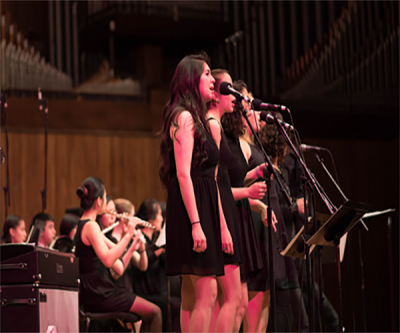 Ryan Turner, Director
Concert Choir may be taken for credit: 21M.401
The MIT Concert Choir, directed by Ryan Turner, is a large choral group open by audition to both graduate and undergraduate students, and to members of the MIT community. The Concert Choir is a social, academic and musical ensemble in which students learn and perform major works from the standard repertoire, as well as selected shorter and lesser-known pieces.
Basic vocal technique, diction, and music reading skills are a part of every rehearsal. Rehearsals culminate in a public performance each semester that is often accompanied by a professional orchestra and soloists. When appropriate, student soloists are also featured. You can find a more detailed history of MIT's Concert Choir here.
REHEARSALS
M/W, 7-9:30pm at 26-100
CONCERTS
AUDITIONS
Interested singers should attend the first rehearsal on Wednesday, September 6th & Monday, September 11th; 7-10 pm in 4-270. During the first 45 minutes of this meeting we will all learn an excerpt from the choral music we'll be performing.  This excerpt will be used as the music for a low-key audition and you will be asked to sing it in a small group. Please register by using the link below (ALL SINGERS, both new and returning Choir members need to audition and should plan to attend the class).