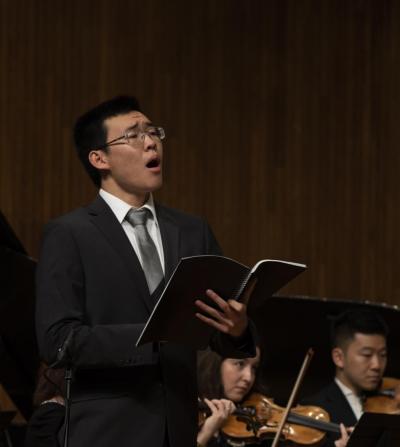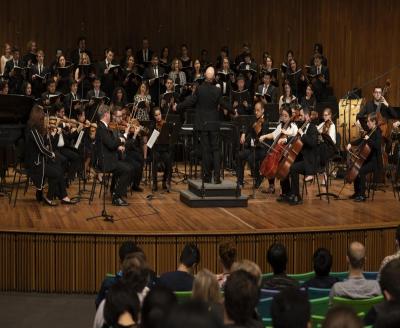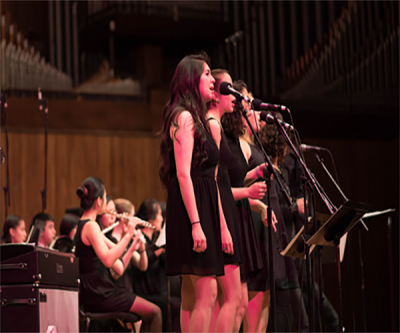 Dr. Willliam Cutter, Director
Concert Choir may be taken for credit: 21M.401
The MIT Concert Choir, directed by Dr. William Cutter, is a large choral group open by audition to both graduate and undergraduate students, and to members of the MIT community. The Concert Choir is a social, academic and musical ensemble in which students learn and perform major works from the standard repertoire, as well as selected shorter and lesser-known pieces.
Basic vocal technique, diction, and music reading skills are a part of every rehearsal. Rehearsals culminate in a public performance each semester that is often accompanied by a professional orchestra and soloists. When appropriate, student soloists are also featured. You can find a more detailed history of MIT's Concert Choir here.
REHEARSALS
M/W, 7-9:30pm at 26-100
CONCERTS
Saturday, November 20th at 8pm
Saturday, April 16th at 8pm
AUDITIONS
New members should attend the first rehearsal on Wednesday, September 8, 2021 from 7:00pm - 9:30pm at 26-100. Auditions will be held for new members at the conclusion of the first rehearsal. 
Audition Format: Octet auditions of music just rehearsed.