Bachelor of Science in Theater Arts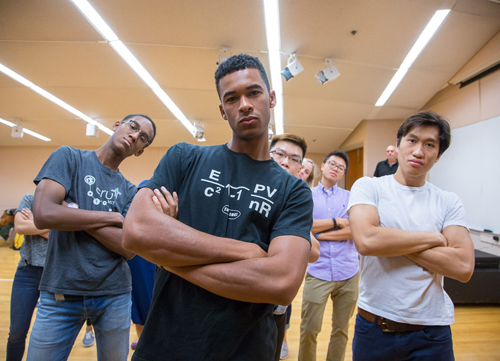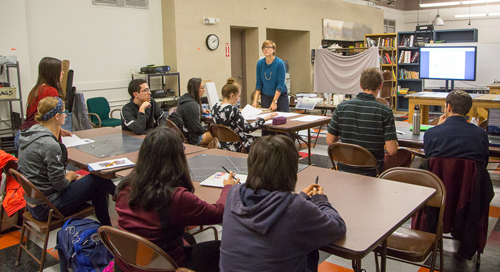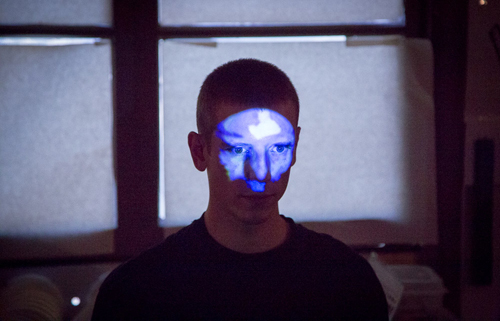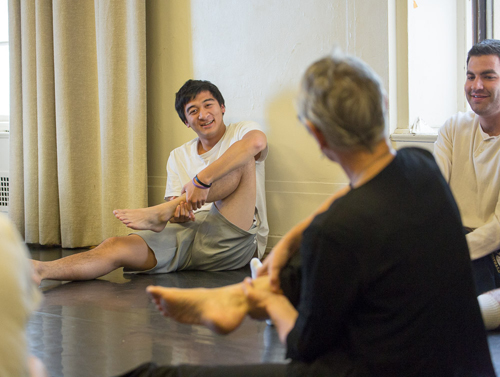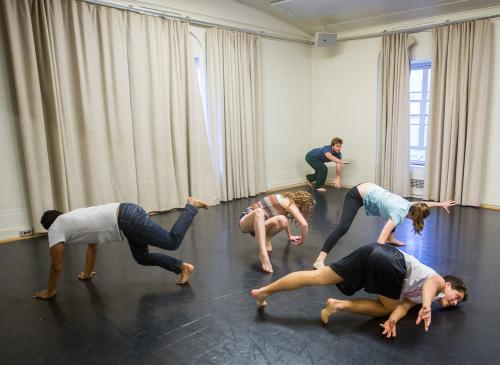 The undergraduate program leading to the Bachelor of Science in Theater Arts degree comprises a broad foundation in theoretical and practical studies, and intensive performance and design practica.  To satisfy the requirements, students complete a coherent set of restricted elective subjects (two of which satisfy the CI-M requirement) in addition to a capstone thesis (including a pre-thesis tutorial). With an emphasis on artistic practice, this course of study prepares students who plan either to enter the field or to pursue graduate studies in theater arts. Students should demonstrate proficiency in theater arts fundamentals, and should have some performance experience before declaring the major. Consultation with the major advisor in Theater Arts is required no later than the first term of the junior year.
MIT's registrar maintains the official requirements for the Course 21M-2 Degree on their website.
Theater and Performance Studies
At least 36 units from the following:
21M.611 Foundations of Theater Practice
21M.690 Sport as Performance
21M.700 China on Stage
21M.706 Asian American Theater
21M.710 Script Analysis
21M.711 Production Seminar
21M.714  Contemporary American Theater
21M.715 Topics in Theater Arts
21M.800 All the World's a Stage: Socio-Political Perspectives in Global Performance
21M.846 Topics in Performance Studies
21M.848 Performance Studies: Advanced Theories of Sport
Theater and Performance Practice
At least 60 units from the following:
21M.600 Introduction to Acting
21M.601 Drawing for Designers
21M.603 Introduction to Design for the Theater
21M.604 Playwriting Fundamentals
21M.605 Voice and Speech for the Actor
21M.606 Introduction to Stagecraft
21M.607 Playwriting Methods
21M.608 Screenwriting
21M.623 Physical Improvisation 
21M.624 Acting with the Camera
21M.645 Motion Theater
21M.702 Live Solo Performance: Monodrama and Composition
21M.704 Musical Theater Workshop
21M.705 Acting Intensive
21M.712 Choreography: Making Dances
21M.732 Costume Design
21M.733 Set Design
21M.734 Lighting Design
21M.735 Technical Design for Performance
21M.737 Interactive Design and Projection for Live Performance
21M.785J Playwrights Lab
21M.790 Director's Craft
21M.830 Acting: Techniques and Style
21M.840 Performance Media
21M.842  Live Cinema Performance
21M.861 Topics in Performance Technique
21M.862 Topics in Performance Practice
21M.863 Advanced Topics in Theater Arts
    
Performance and Design Practica
At least 12 units from the following:
21M.803 Performance and Design Workshop, 3;
21M.806 Applied Performance and Design Production, 6;
21M.809 Performance and Design Intensive, 9;
21M.851 Independent Study in Performance and Design, Units arranged
NOTE: If you are interested in participating in a practicum during Fall 2019 semester, please complete this interest form. Once you have completed the form with your avalibity and preferences, you will hear back from a member of the Theater Arts staff with your practicum assignment. 
Restricted Electives - 12 Units
In consultation with the Major Advisor, select 12 units of restricted electives. Qualified students may, with departmental approval, substitute 12 units of thesis (21M.THU).
Please note that the Performance and Design Practica course numbers have changed as of Spring 2017. If you have previously taken 21M.805, 21M.815 or 21M.854, they will still count towards your degree requirements.
No subject can be counted both as part of the 17-subject GIRs and as part of the 180 units required beyond the GIRs. Every subject in the student's departmental program will count toward one or the other, but not both.
Notes    
(1) Only one subject used to meet the distribution element of the Humanities, Arts, and Social Sciences Requirement may be counted toward the arts component of these degree programs.
For an explanation of credit units, or hours, please refer to the online help in the MIT Subject Listing & Schedule, http://student.mit.edu/catalog/index.cgi.
The Major Advisor is Professor Janet Sonenberg.