Keala Kaumeheiwa, coach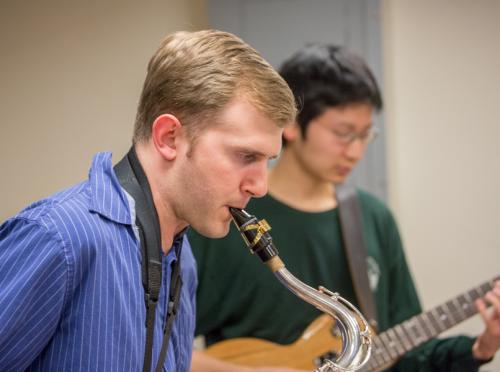 Three Jazz Combos are formed under the auspices of the MIT Chamber Music Society. They include approximately 20 students ranging from intermediate to advanced levels. Combos study and perform traditional and contemporary small group jazz literature and improvisation. Each CMS combo rehearses once weekly with Boston jazz bassist Keala Kaumeheiwa, and is also expected to meet independently. The combos perform one concert per semester. You may participate in a Jazz Combo for credit via (21M.445).
REHEARSALS
Groups meet twice per week, once with the coach.
CONCERTS
TBD