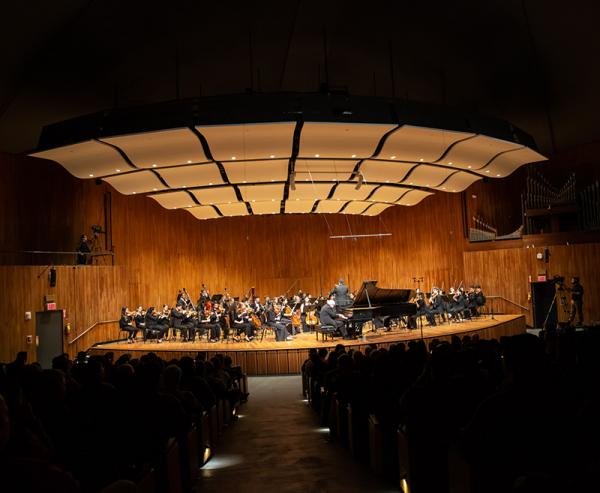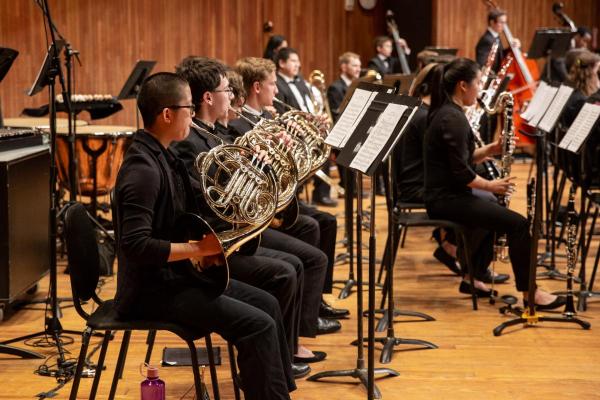 Evan Ziporyn, Acting Director for 2019-20 Academic Year
Adam K. Boyles, Director
Symphony Orchestra may be taken for credit: 21M.421
REHEARSALS
T/Th, 7:30-10pm (Held in Kresge Auditorium)
October 12, 2019
November 22, 2019​
March 13, 2020
April 24, 2020
AUDITIONS
The MIT Symphony Orchestra holds auditions, by appointment, in the fall and spring. MIT and Wellesley students may take MITSO for 6 units of credit. All local students, MIT community members, and non-MIT community members are welcome to audition.
Auditions for new and returning members will be held by appointment only during the first week in September. 
Audition Requirements
There are three parts to the audition:
1. Prepare a piece of your choosing, 3 minutes maximum (you may select an excerpt from a longer work).
2. Prepare the posted orchestral excerpt(s) appropriate to your instrument. (These will be posted here by July 1st, 2019.)
3. You will be asked for the memorized execution of scales in any key, selected from Major, Natural Minor, Melodic Minor, or Harmonic Minor. You can perform them at your own pace, articulation, bowing, etc. provided it remains steady in tempo.
4. A short sight reading excerpt will also be given.
The whole audition will be approximately 10-12 minutes.
*Emphasis is balanced toward execution of good fundamentals over virtuosity*