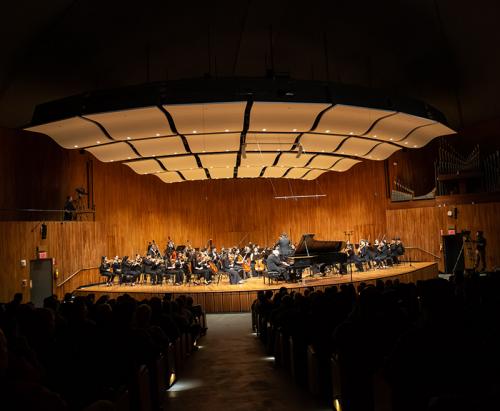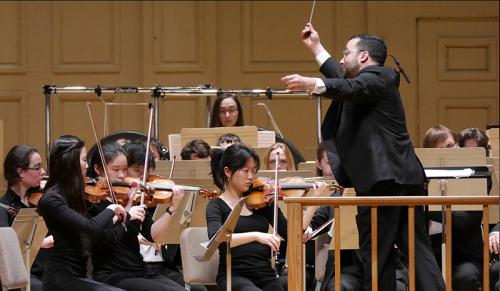 Adam K. Boyles, Director
akboyles@mit.edu
Symphony Orchestra may be taken for credit: 21M.421
REHEARSALS
T/Th, 7:30-10pm (Held in Kresge Auditorium)
Thursday, November 19, 2020 (Livestream TBA)
AUDITIONS
The MIT Symphony Orchestra holds auditions, by appointment, in the fall and spring. MIT and Wellesley students may take MITSO for 6 units of credit. All local students, MIT community members, and non-MIT community members are welcome to audition.
For Fall 2020, auditions will be done entirely by video submissions. Your video should include the following:
1. A three-minute example of a piece of your choosing (an excerpt from a longer work, an etude, anything is fine). 
2. Please choose and prepare any 2 pages of the 4th movement from Beethoven Symphony no. 9. Use the following link for access to free parts:
https://imslp.org/wiki/Symphony_No.9%2C_Op.125_(Beethoven%2C_Ludwig_van)
I'm looking to see how well you independently prepare a new piece. All matters of interpretation are up to you.
If your instrument does not participate in Beethoven 9 (i.e. Tuba, Saxes, Piano, Harp), then please prepare a second, short work of your choosing.
*Emphasis is balanced toward execution of good fundamentals over virtuosity*
Please use the form at this link to submit your video link before August 25, 11:59pm. Please contact MITSO Manager Andy Wilds (awilds@mit.edu) with any questions.