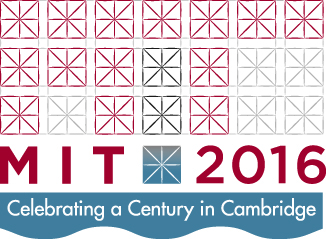 Music and Theater Arts Concert as part of the official MIT Cambridge Centennial Celebrations. 
The concert features the MIT Symphony Orchestra, Adam K. Boyles, director; MIT Concert Choir and MIT Chamber Chorus, William Cutter, director; Members of the MIT Chamber Music Society and Emerson Program for Private Study: Miriam Nussbaum (G), flute; Austen Yueh'17, clarinet; Henry Love '18, violin; Taylor Safrit '18, cello; Joonwon Choi (G), piano; Michael Choi '16, clarinet; Divya Pillai (G), soprano. 
The program will include: The National Anthem (arr. William Cutter); the premiere of A Blessed Unrest by William Cutter; Peter Child, Seeing the Unseen and The Reason Why the World; Schubert, Shepherd on the Rock; Charles Shadle, world premiere of Nocturne: On the River; Copland: Symphony No. 3; and the MIT song Arise, all ye of MIT.
#MIT02139