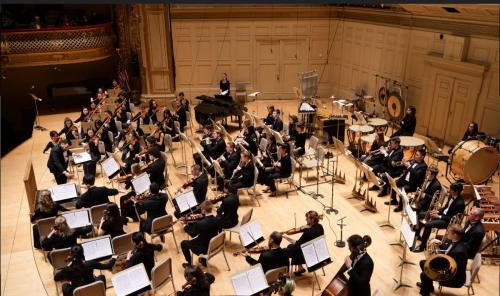 Featuring the 2019 Concerto Competition Co-Winner Madeleine Jansson.
Erik Satie/arr. Ziporyn: Gymnopedies XYZ
Richard Wagner: Preludes from Das Rheingold and Lohengrin
Felix Mendelssohn: Capriccio Brillant
Pauline Oliveros: Meditation for Orchestra
Robert Fripp and Brian Eno: Evening Star
For the comfort of our musicians and out of respect to your fellow patrons, late seating takes place during a pause in the program.