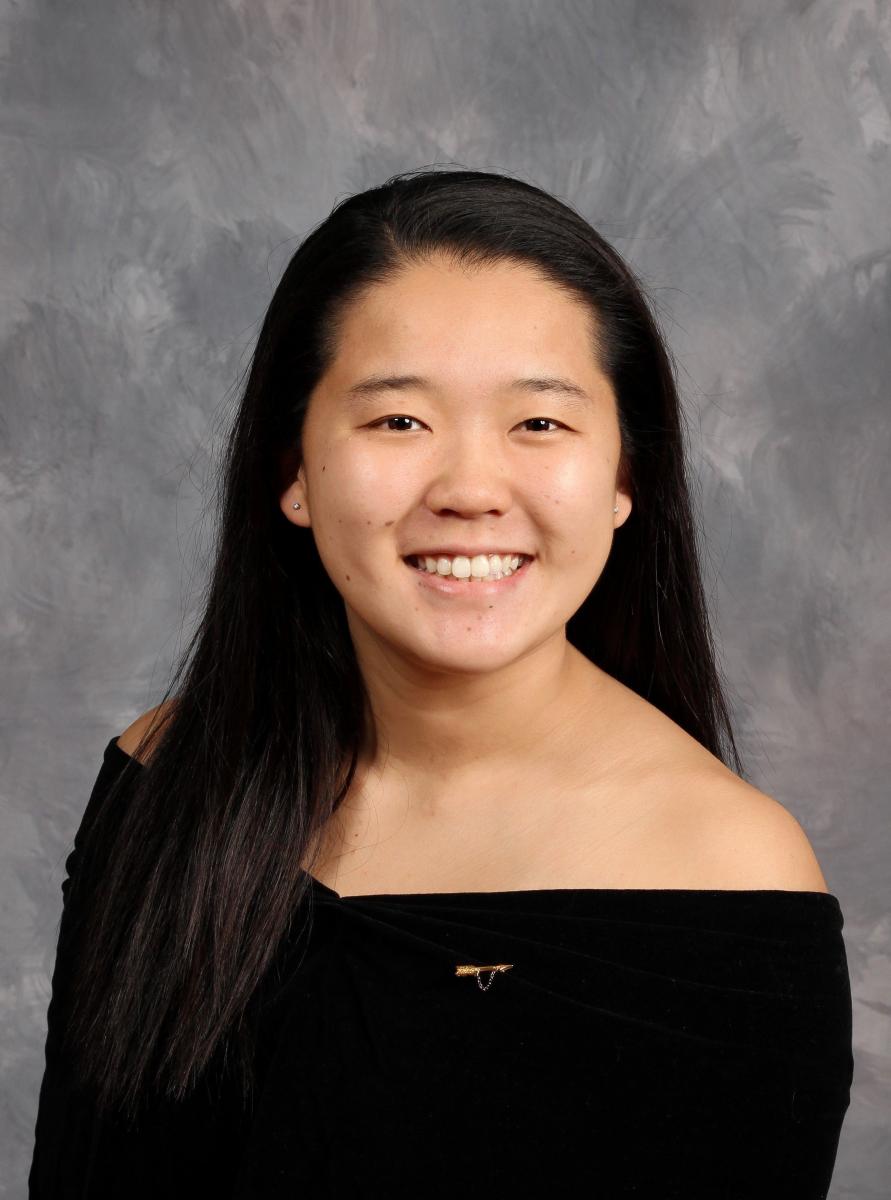 About the Performers
In her 5th year with the Emerson program, clarinetist Nanette Wu is an Emerson Fellow currently studying with Kristian Baverstam. She grew up in Cupertino, California, where she studied with Michael Corner, principal clarinetist of Symphony Silicon Valley. Under his guidance, Nanette toured Italy & Austria with the California Youth Symphony and performed with regional and all-state honor bands.
At MIT, Nanette is heavily involved in music. She has performed two solo recitals, featuring wide-ranging works including Evan Ziporyn's Honshirabe, as well as pieces by Weber, Hindemith, Milhaud, and Stravinsky. Nanette has also been an active member of the Chamber Music Society, MIT Symphony Orchestra, and MIT Wind Ensemble. She is completing her Master's thesis on latency-agnostic collaborative rehearsals with the Music Technology Lab under the mentorship of Eran Egozy.
Outside of music, Nanette was a 4-year varsity athlete for MIT Swim & Dive and teaches a technical public speaking course in the EECS department. She will graduate in May with an MEng in computer systems, then work as a software engineer at Facebook in Seattle. Nanette's clarinet is named Clarinanette, and they are thrilled to perform their third and final solo recital together. 
Pianist Eileen Huang is a frequent collaborator with the Boston-area's finest instrumentalists and vocalists. In recent seasons, Ms. Huang made her Rockport Chamber Music Festival debut alongside Boston Symphony Orchestra principal bass Edwin Barker and violinist Yevgeny Kutik, and appeared at the Tanglewood Music Festival with the Tanglewood Festival Chorus and BSO Associate Concertmaster Alexander Velinzon. Ms. Huang is a rehearsal pianist for Emmanuel Music and an accompanist for the Boston City Singers. She teaches on the music performance faculty at the Massachusetts Institute of Technology, where she has been an Affiliated Artist since 2010. Also an accomplished soprano, Ms. Huang has appeared as soloist with the Tanglewood Festival Chorus, Wellesley Choral Society, and Nahant Music Festival. Raised in New Jersey, Ms. Huang made her concerto debut at age 11 with the Battleground Arts Center Symphony Orchestra and was featured as a chamber musician at Alice Tully Hall at age 17. She received her training at the Juilliard School and the Aspen Music Festival and School, where she studied with the late Herbert Stessin, and holds a degree in chemistry from MIT.
About the Emerson Program
Funded by the late Mr. Cherry L. Emerson, Jr. (SM, 1941) the Emerson Program offers merit-based financial assistance for private lessons to MIT students of outstanding achievement on their instrument or voice in classical, jazz or world music via competitive auditions. Each academic year, the Emerson program for private study offers half scholarships and full scholarships to approximately 50 qualified students out of about 100 who apply and audition for scholarships and fellowships. Auditions are held at the start of the fall semester. Private teacher selections, made in consultation with the music faculty, may include instructors from MIT or from the greater Boston musical community. ​
Program
Solo de Concours (1936)                                                                            Henri Rabaud
                                                                                                                       (1873-1949)
Clarinet Sonata in E-flat Major, Op. 120, No. 2 (1894)                         Johannes Brahms
                                                                                                                       (1833-1897)
I. Allegro amabile
II. Allegro appassionato
III. Andante con moto - Allegro non troppo 
Vocalise-etude en forme de Habanera (1907)                                           Maurice Ravel
                                                                                                                       (1875-1937) 
Fantasistykke (1880)                                                                                      Carl Nielsen
                                                                                                                       (1865-1931)
Duo Concertant, Op. 351 (1956)                                                             Darius Milhaud
                                                                                                                       (1892-1974) 
After You, Mr. Gershwin! (2004)                                                                    Bela Kovacs
                                                                                                                            (b. 1937)