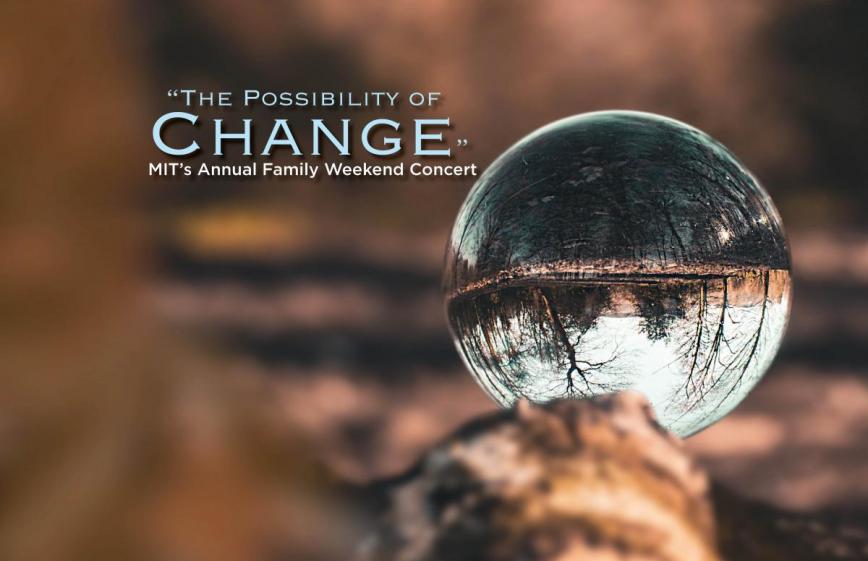 The Possibility of Change—MIT's Annual Family Weekend Concert
October 24, 2020, 7:00PM
MIT Wind Ensemble & MIT Festival Jazz Ensemble
Frederick Harris, Jr., Music Director
Kenneth Amis, Assistant Conductor
 MIT Wind Ensemble and MIT Festival Jazz Ensemble present a special program of live and virtual performances including The Possibility of Change by renowned Argentinian composer Fernando Huergo; the world premiere virtual performance of Standing on the Sideline by Kevin Costello, '21 and members of MIT FJE;  To the Light, To the Flame by Tony-winning composer Jamshied Sharifi, '83, virtually performed by MIT Wind Ensemble and MITWE alumni; selections from The Gift of Music for percussion ensemble by Tatsuya Daniel, '20; and a wide variety of chamber music performances by the MIT Wind Ensemble. The program includes an overview of music performance at MIT and a behind the scenes look at the innovative approaches to music-making during the pandemic.
A special post-concert reception and Q&A about Music at MIT will be held immediately after the event. 8:30-9:15pm
Faculty, staff, and students will be available to answer questions and offer insight about MIT's diverse and vibrant music program.