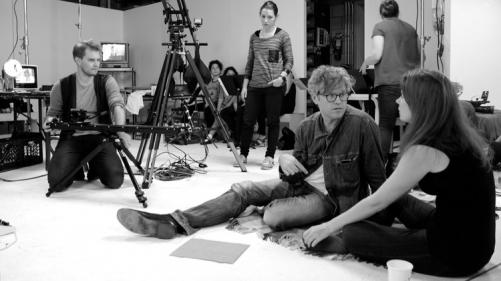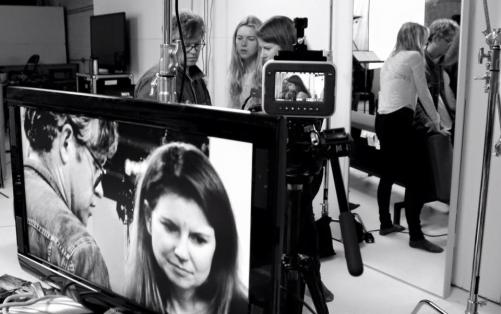 As an MIT CAST Mellon Faculty Fellow, Jay Scheib is reinventing Ingmar Bergman's The Silence (1963). The film, described both as a "landmark of modernist cinema" (Lloyd Michaels) and a "tangle of brooding confusions and despairs" (The New York Times), exposes the tense and uncomfortable relationship of two sisters at a hotel in an unfriendly, unknown city.
Over a half-century after the release of The Silence, Scheib draws inspiration from the meteoric film to "[trace] Bergman's own obsession with the excavation of the most beguiling of emotional transformations." This project marks a continuation of Scheib's exploration of live cinema and multiplatform approaches to performance, as well as his engagement with Bergman's work – previously, he co-created Persona, a chamber opera based on Bergman's 1966 film of the same name, with music by composer and professor of music Keeril Makan. Scheib's new live theater imagining of The Silence brings together a cast and crew of theater professionals and MIT students for production development and performances in MIT Building W97.
The Silence is presented as part of the 2019–20 MIT Performing series, a prototyping and presenting series curated by Scheib and presented by the MIT Center for Art, Science & Technology. The series is supported in part by the Council for the Arts at MIT. MIT Performing promotes a research- based artistic practice and serves as a new platform for contemporary performance.