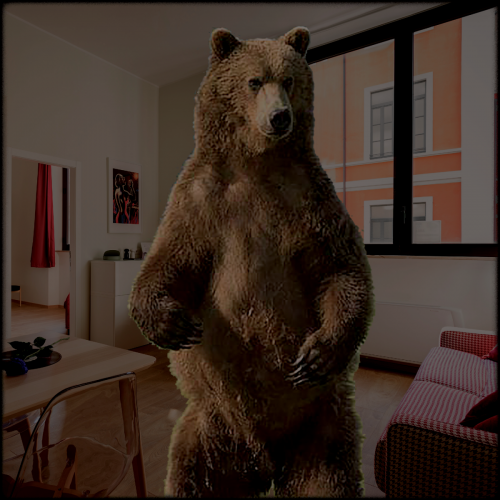 Sold Out: Please arrive 30 minutes prior to the performance in order to be added to the waitlist.
The One You Feed is an immersive dance theater piece, set in a deconstructed suburban house, with the audience in and around the action and the action in and around the audience. Extreme dancing, dramatic scenes, and a 'murder tent' in the front yard. Identity dissolution, subjective reality, and the possibility that there is way more going on than we realize are all topics we explore.
It was devised with the cast and director/choreographer Dan Safer, writer/co-director Robert M. Johanson, composer Sxip Shirey, set designer Sara Brown, projection designer Josh Higgason, lighting designer Kevin Fulton.
The show launches off of a few sources: how everything can seem great but then it totally falls apart; the Gertrude Stein play Three Sisters Who Are Not Sisters; the story of Goldilocks and the Three Bears; Michael Pollan's book How To Change Your Mind about research into psychedelics; No Exit by Jean-Paul Sartre about people stuck in a hell which is basically just other people; the photography of Gregory Crewdson, and more.
The text was created from interviews and recorded conversations, which were then edited and re-arranged into a narrative, which play on in-ear speakers to the performers during the show, so you are hearing the source material as you are re-interpreting it onstage as your dialogue. The dancing is athletic, expressionistic, narrative dance/theater (with some big breaks to jam out to pop songs).
For examples of previous work by Dan Safer check out www.witnessrelocation.org