MIT Music and Theater Arts Presents
Fefu and Her Friends
by María Irene Fornés 
Performances 12, 13, 14 November
8:00pm
This is a virtual event. Please check your inbox on the day of the performance for details and the link to view the performance. If you have any questions please email performance@mit.edu.
Several old friends and friends of friends gather at Fefu's New England country home in the late 1930's to prepare a gala performance. For a theater meant to reflect life itself their conversations, their actions, their dances accelerate into an evening of dialogue at the heart of their experience of gender, intimacy, sex, trauma, class and joy. Rifleshots, water balloons, and hallucinations ensue in this meteoric work of environmental theater. Fefu and Her Friends is an at times unsettling laugh-until-you-cry-comedy and an all-the-time thought provoking tour de force.
Fefu and Her Friends is presented as a 90 minute live cinema-streaming-performance for eight female, nonbinary and/or gender nonconforming performers via remote cameras and real-time effects processing live-streamed for a remote audience—promising that performances from afar have never felt more intimate, never more close. Their conversations draw us to the kitchen, into the bath, through the bedroom and into the garden, we snuggle up to Julia, walk hand in hand with Paula to the patio, have words in the living room, dance in the study and race up the stairs of Fefu's home in New England—the luxurious Gropius Haus. In the final act, after the rifle shots and the arguments we'll find ourselves once again in no real place, but witness to one another. Having made a difference, having heard, and having seen one another. Speaking freely and compassionately at last. Eschewing distance in the name of expression, and anyway, as Cecilia says, "We cannot survive in a vacuum. We must be part of a community..."
CAST
With Rian Flynn as Fefu, Montserrat Garza as Cecilia, Adelynn Paik as Paula, Ishita Bhimavarapu as Sue, Molly Peterson as Cindy, Jacqueline Montante as Jackie, Haruka Ueda as Julia, Elaheh Ahmadi as Christina, and Opalina Vetrichelvan as Emma.
CREATIVE
With Virtual Environment Design by Afsoon Pajoufar, Video Design by Josh Higgason, Costume Design by Shanise DeSilva, Lighting by Kevin Fulton, Sound Design by Christian Frederickson, Technical Direction by Stephanie Rodemann, Production Coordination by Miguel Flores, Choreography by Dan Safer, Graphic Design by Dan Pecci, this stage is managed by Margaret Kosten and Directed by Jay Scheib.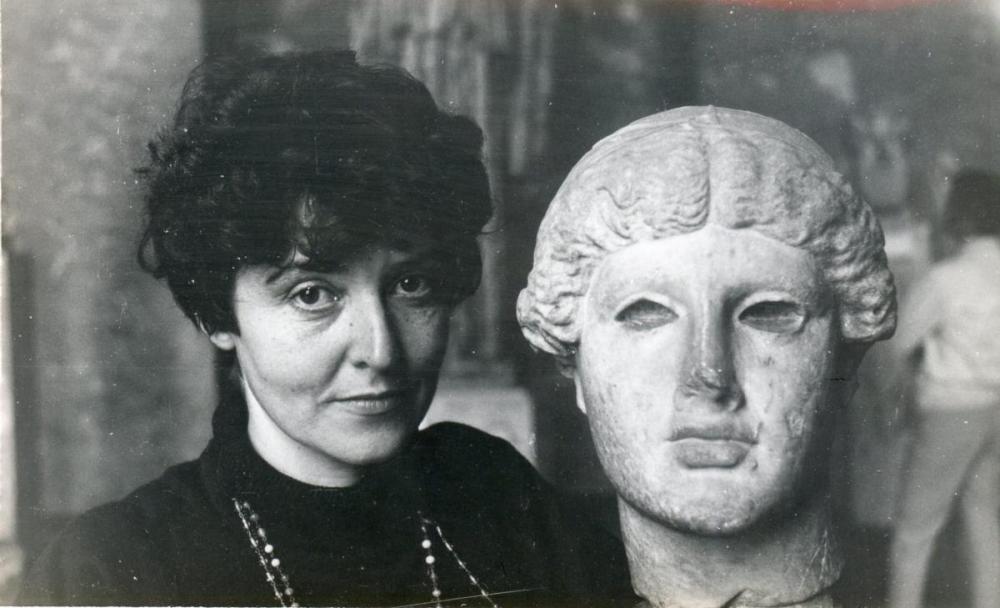 Maria Irene Fornés (1930-2018) was born in Havana, Cuba, and first came to New York City in 1945. Her first play, Tango Palace, was produced in 1963. She wrote more than three dozen works for the stage. Among her most celebrated plays are Promenade, The Successful Life of 3, Fefu and Her Friends, The Danube, Mud, The Conduct of Life, And What of the Night?, Abingdon Square, The Summer in Gossensass and Oscar and Bertha. Four volumes of her plays, Promenade and Other Plays, Fornés Plays, What of the Night and Selected Plays, and Letter from Cuba and Other Plays, have been published by the Performing Arts Journal and other plays have appeared in various anthologies. Ms. Fornés is known for having directed most of her own plays. In addition to her own works she directed plays by Calderon, Ibsen, Chekhov and contemporary authors, including Leo Garcia, Cherrie Moraga and Caridad Svich. Ms. Fornés was the recipient of eight Obie Awards, one of which was for Sustained Achievement in Theater. She received a Distinguished Artists Award from the National Endowment for the Arts, Rockefeller Foundation grants, a Guggenheim grant, an award from the American Academy and Institute of Arts and Letters, a Lila Wallace Reader's Digest Literary Award, a New York State Governor's Arts Award, and was a finalist for the Pulitzer Prize. She was also a TCG/PEW Artist-in-Residence at Women's Project & Productions.Ms. Fornés conducted playwriting workshops in theaters and universities in the United States and abroad. From 1973-79, she was the managing director of the New York Theatre Strategy. From 1981-1992, she was Director of the INTAR (International Arts Relations) Hispanic Playwrights-in-Residence Laboratory, a national program to stimulate and develop writing abilities of Hispanic playwrights. Her students have won Obie Awards, National Endowment for the Arts Fellowships, a MacArthur Fellowship, and a Pulitzer Prize. Ms. Fornés taught at some of America's most prestigious universities, including Yale, Princeton, Brown, Wesleyan, and Iowa, and led workshops at leading theatres, such as the Mark Taper Forum in Los Angeles and the Traverse Theatre in Edinburgh, Scotland.