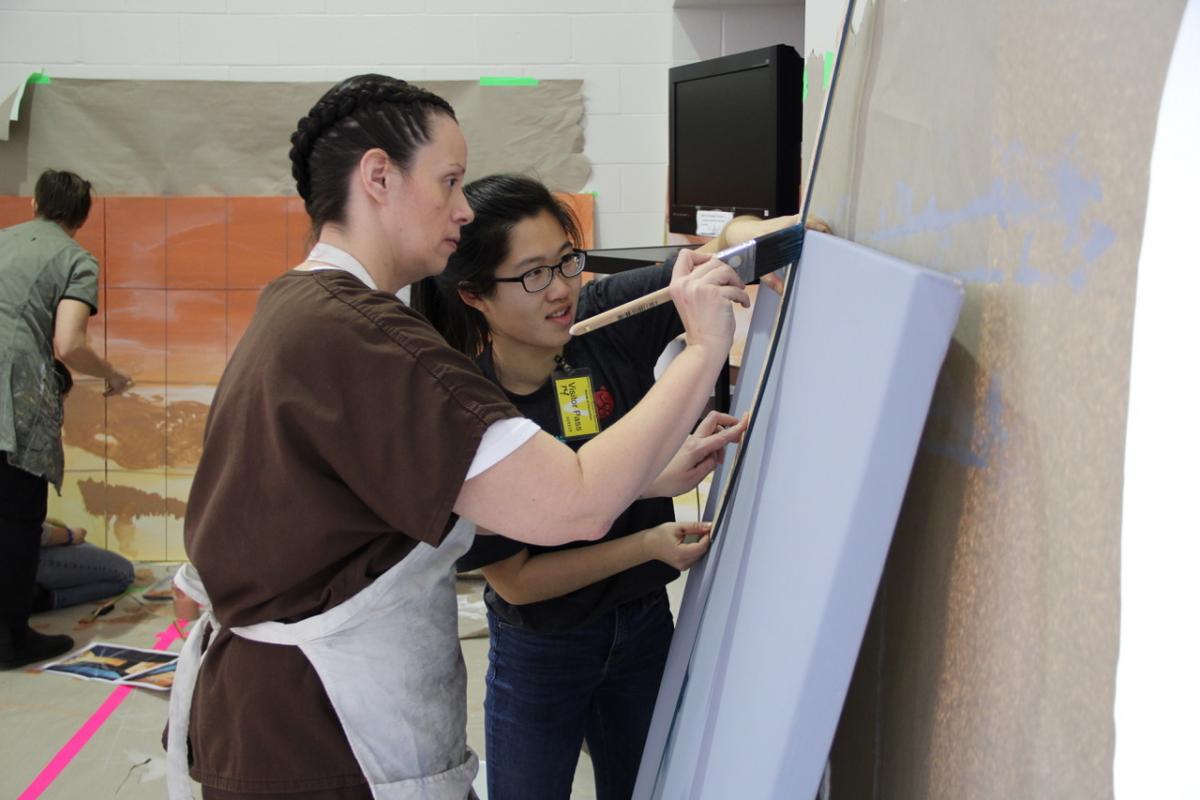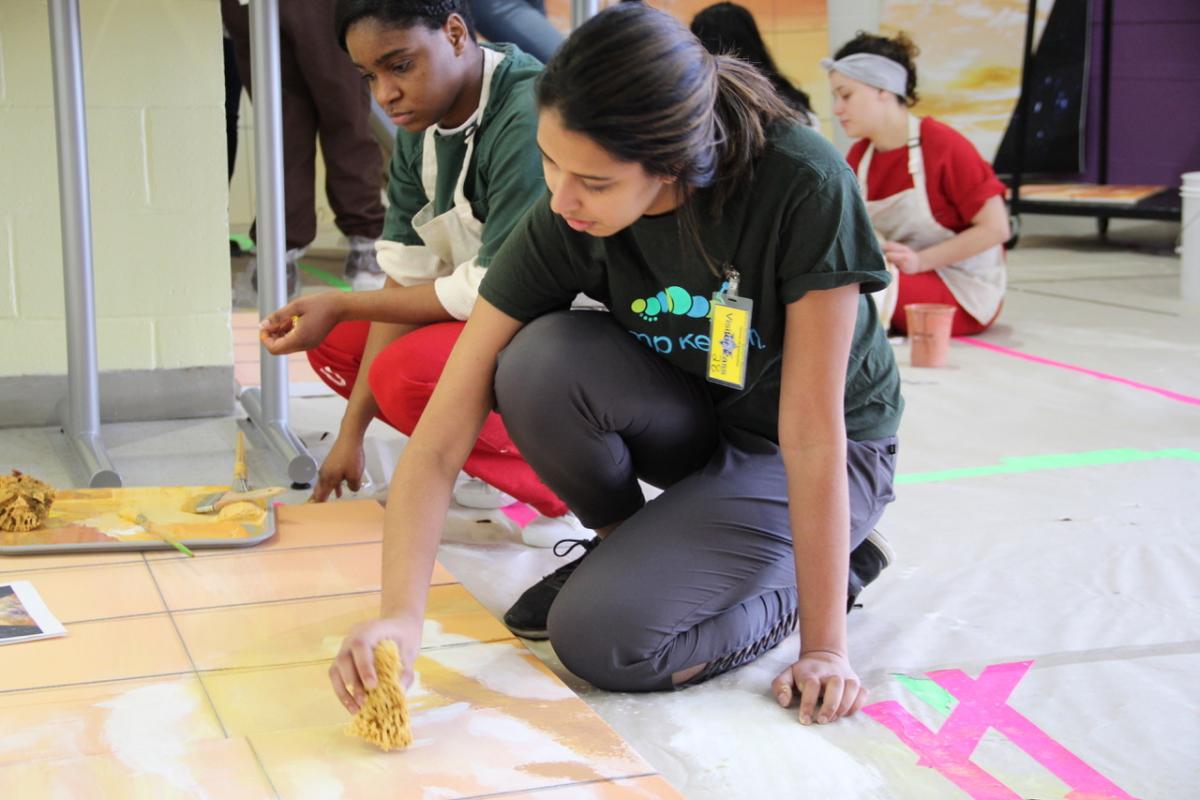 The House of Correction AR Mural Project is an ongoing collaboration between The Suffolk County Sheriff's Department and several groups at MIT including Music and Theater Arts, The Borderline Mural Project, The Educational Justice Institute (TEJI), and Arts at MIT. The project was pioneered and produced by Co-director of TEJI Carole Cafferty, SCSD Teaching Artist Peggy Rambach and SCSD Director of Women's Programming Christina Ruccio. The program was made possible through the leadership of Suffolk County Sheriff Steven W. Tompkins and Superintendent Yolanda Smith. The January painting workshop was directed and taught by Sara Brown, Senior Lecturer with MIT Music and Theater Arts. Organization and student engagement by Sam Magee, the Manager of Student Programs for the Arts at MIT. Students from The MIT Borderline Mural Project participated in the painting and AR development for the mural. The project was documented by Leon Yim.
Read the Arts at MIT article.
Read the WBUR article about this project.
Funding for this project was provided by the Massachusetts Institute of Technology Office of the Vice Chancellor and The Council for the Arts at MIT.
Photos Credit: Leon Yim