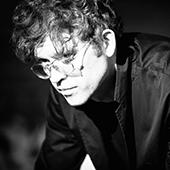 Internationally known for genre-defying works of daring physicality and the integration of new (and used) technologies in live performance, Scheib's productions include the recent mutiplatform "Platonov, or the Disinherited," which premiered as part of the Without Walls Festival at La Jolla Playhouse followed by a three week run at The Kitchen in New York City. Conceived as a 100 minute single-take feature film, Scheib's adaptation of Chekhov's play was broadcast live from The Kitchen to the AMC Empire 25 Cinema in Times Square and to BAM Rose Cinema in Brooklyn. Other recent works include Luigi Nono's "No hay camino hay que caminar" as ouverture to Monteverdi's "Il Ritorno d'Ulisse" under the title "Odyssee" Scheib new staging opened the season of the newly restructured Staatstheater Darmstadt in Germany. Scheib's staging of Thomas Adès' opera "Powder her Face" was the season opener for the final season of  New York City Opera at the Brooklyn Academy of Music (BAM). Called "dazzling," by Anthony Tommasini in the New York Times, "Powder her Face" went on to play Festival d'Opéra de Québec in Canada.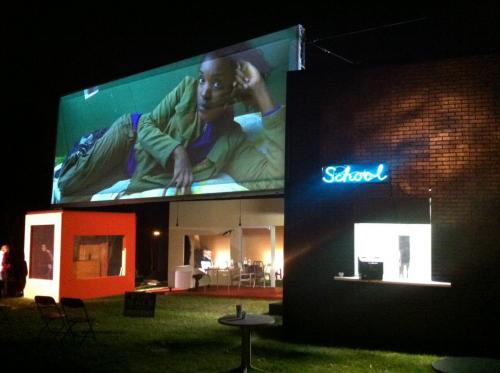 Other recent works for the stage have included a new contemporary ballet collaboration with choreographer Yin Mei and the Hong Kong Dance Company titled "Seven Sages," which premiered in March 2012; a new staging of Fassbinder's controversial play "Garbage, the City and Death" with the Norwegian Theater Academy in Oslo, Norway; and Scheib's own original Fassbinder adaptation "World of Wires" which premiered at The Kitchen in New York City for which Scheib was awarded a 2012 OBIE Award for Best Direction. Subsequent performances of "World of Wires" included presentations in Krakow Poland as part of the KRT Festival, the Institute of Contemporary Art/Boston, Lieu Unique in Nantes, and Festival d'Automne in Paris at the Maison des Arts Cretéil (MAC), France. Also having toured in France and Boston was the recent adaptation of Samuel R. Delany's novel Dhalgren, titled "Bellona, Destroyer of Cities," which played the Institute of Contemporary Art in Boston and the MAC Exit Festival in Paris, following its premiere at the Kitchen.
As a frequent director of operas and works for music theater Scheib staged Evan Ziporyn's "A House in Bali," as part of BAM's Next Wave Festival 2010; Beethoven's "Fidelio" at the Saarländisches Staatstheater; and an original collaboration with punk band World Inferno titled "Addicted to Bad Ideas," and toured eight cities internationally. Named Best New York Theater Director by Time Out New York in 2009, and one of the 25 theater artists shaping the next 25 years of American theater, by American Theater Magazine, Scheib is a recipient of the MIT Edgerton Award, The Richard Sherwood Award, a National Endowment for the Arts/TCG fellowship, an OBIE Award for Best Direction and the prestigious Guggenheim Fellowship. He is a Professor for Music and Theater Arts at Massachusetts Institute of Technology where he directs the Program in Theater Arts.