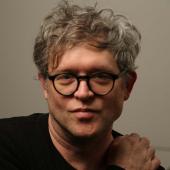 Jay Scheib is internationally known for genre-defying works of daring physicality and the integration of new (and used) technologies in live performance.
Scheib's current productions include the interactive VR installation Sei SIegfried with the Bayreuth Festival, Germany and the West End musical Bat Out of Hell (after the album by Jim Steinman) which played at the London Coliseum/English National Opera, New York City Center, and the Ed Mirvish Theater in Toronto. Other projects include a new opera based on Ingmar Bergman's film Persona, which was produced by Beth Morrison Projects and premiered at National Sawdust in New York followed by performances at the Isabella Stewart Gardner Museum in Boston and in 2017 with LA Opera at RedCat. Scheib's recent mashup of Heiner Goebbels' Surrogate Cities with Richard Wagner's Götterdämmerung played to rave reviews at the Wuppertal Opera House in Germany.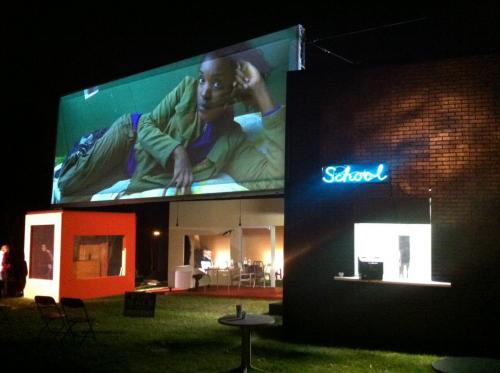 Other recent works include a new opera by Israeli composer Na'ama Zisser titled Mamzer/Bastard at the Royal Opera House in London and the multiplatform Platonov, or the Disinherited, which premiered as part of the Without Walls Festival at La Jolla Playhouse followed by a three-week run at The Kitchen in New York City.
A frequent director of operas and works for musical theater, Scheib staged Evan Ziporyn's A House in Bali as part of BAM's Next Wave Festival 2010; Beethoven's Fidelio at the Saarländisches Staatstheater; and an original collaboration with punk band World Inferno titled "Addicted to Bad Ideas."
He was named Best New York Theater Director by Time Out New York in 2009, and one of the 25 theater artists shaping the next 25 years of American theater by American Theater Magazine, and is a recipient of the MIT Edgerton Award, the Richard Sherwood Award, a National Endowment for the Arts/TCG fellowship, an OBIE Award for Best Direction, and the prestigious Guggenheim Fellowship.
Scheib is Class of 1949 Professor of Music and Theater Arts at MIT.
More at the artist's website: Jay Scheib