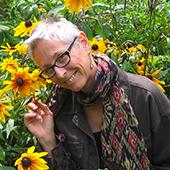 Keely Eastley is a Linklater Designated voice teacher, the premier voice methodology used in actor training programs worldwide. She apprenticed with Master Teacher Kristin Linklater and began teaching in 1987. Keely has been on the faculty of Yale School of Drama, NYU, Syracuse University, Emerson College, Circle-in-the-Square, Classic Stage Co., Trinity Rep. and Shakespeare and Company, where she is a senior faculty member. Internationally, she was head of Voice and Movement at Toi Whakaari – New Zealand Drama School. While in Aotearoa (New Zealand), she also worked with the students at Takitimu, the school for traditional Maori performing arts.
As a voice and text coach, Keely has coached shows at Yale Rep, The New York Public Theater and Shakespeare and Company.
Currently, she teaches Voice and Speech for the Actor in the Music and Theatre Arts Department at the Massachusetts Institute of Technology. Keely also works within the greater MIT community and has done workshops for the Sloan School of Business as well as with Ph.D. candidates in the Linguistics and Philosophy Department, the Graduate Women's Group and individual MIT professors.
Keely is a consultant with The Cornell Voice Advisory, a global elite team of voice and performance consultants. Her client's include Biogen Idec, YPO's Global Networking Summit-Montreal, and Chubb. She is a presenter for LASPAU, affiliated with Harvard University, conducting leadership workshops with international students from Mexico, Peru, Brazil. Keely is also one of the senior Linklater teachers sanctioned to work with teacher trainees as part of their designation process.