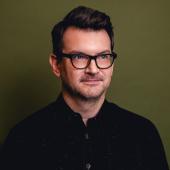 Ken Urban is an award-winning playwright, screenwriter and musician. His work for the stage engages the pressing political issues of our time, while avoiding simple didacticism and the false comfort of cynicism. His plays tackle a wide variety of subjects ranging from the rise of anti-gay violence in Uganda to the tragedy of gay divorce in Boston. Yet, all his writing shares a deep sense of radical empathy and intellectual rigor.
His audio play VAPOR TRAIL was selected for the 2022 Tribeca Festival's Audio Storytelling series and released as part of Playwrights Horizons' Sound Stage that fall. His stage plays include A GUIDE FOR THE HOMESICK (Huntington Theatre Company, Trafalgar Studios in the West End), THE REMAINS (Studio Theatre), SENSE OF AN ENDING (59E59 Theatres, London's Theatre503), NIBBLER (The Amoralists and Rattlestick Playwrights Theater), THE CORRESPONDENT (Rattlestick Playwrights Theater), THE AWAKE (59E59 Theatres, Chicago's First Floor Theater), and THE HAPPY SAD (The Public Theatre/Summer Play Festival). His plays are published by Dramatists Play Service and featured in numerous monologue anthologies.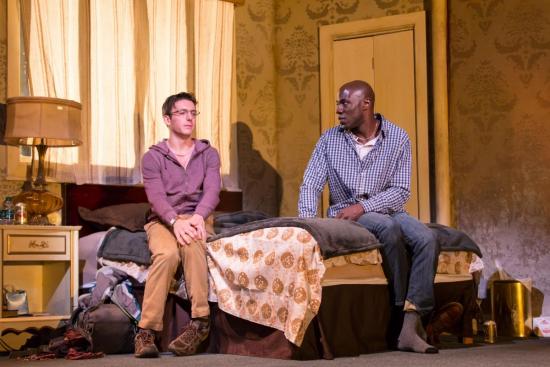 A Guide for the Homesick at Huntington
Awards include EST/Alfred P. Sloan Science & Technology Project Commission, Weissberger Playwriting Award, New York Foundation for the Arts Fellowship, Independent Reviewers of New England's Award for Best New Script, Headlands Artist Residency, Millay Arts Residency, Dramatist Guild Fellowship, Virginia Center for the Creative Arts Fellowship, and a four-time recipient of the MacDowell Fellowship. He is a resident playwright at New Dramatists and an affiliated writer at the Playwrights' Center. His new play CATH CARROLL was named one of three winners of the 2023 A IS FOR PLAYWRITING CONTEST, which is given to plays about reproductive justice and abortion rights. His play THE MODERATE, about the world of internet content moderators, was awarded a Venturous Finishing Commission and Production Advancement Grant and will be workshopped with director Jared Mezzocchi at Central Square Theatre in early 2024.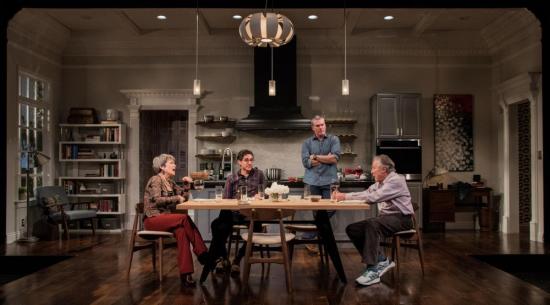 The Remains at Studio Theater
Ken wrote the screenplay for the feature-film adaptation of THE HAPPY SAD, directed by Rodney Evans. His first TV pilot THE ART OF LISTENING was optioned by ITV and Madison Wells Media. His short SALVATION will begin shooting in early 2024.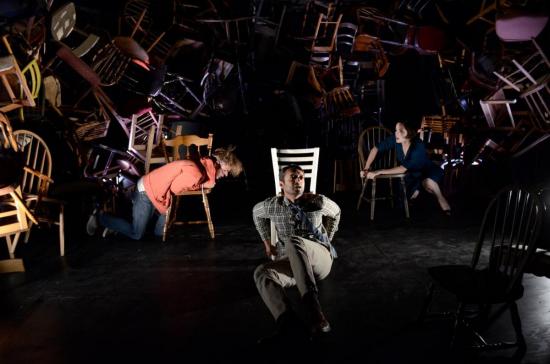 The Awake at First Floor
He leads the band Occurrence and their latest album SLOW VIOLENCE was released in April 2023. Their music has been described as "a sonic tapestry that blends elements of indie pop, electronic music and shoegaze into a seamless whole" (PLASTIC MAGAZINE) and called a band that is "thinking big" (V13). The band collaborated with Senior Lecturer Dan Safer and a cast of 16 undergraduate and graduate performers at MIT's Theater Arts on a devised dance theater piece based on the album.