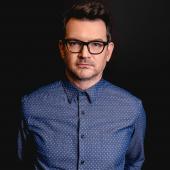 Ken Urban is an award-winning playwright whose work for the stage and screen engages the pressing political issues of our time, while avoiding simple didacticism and the false comfort of cynicism. His plays tackle a wide variety of subjects ranging from the rise of anti-gay violence in Uganda to the tragedy of gay divorce in Boston. Yet, all his writing shares a deep sense of radical empathy and intellectual rigor.
Ken's plays include A Guide for the Homesick, The Remains, Sense of an Ending, The Correspondent, A Future Perfect, The Awake, and The Happy Sad. His plays have been produced Off-Broadway at Rattlestick Playwrights Theater, 59E59 Theatres, the Amoralists and the Summer Play Festival at the Public Theater. In London, his work was staged at Trafalgar Studios in the West End and on the fringe at Theatre503. Regionally, his work has been seen at the Huntington Theatre Company, Studio Theatre, SpeakEasy Stage Company, First Floor Theater, and the Mill at Stage Left.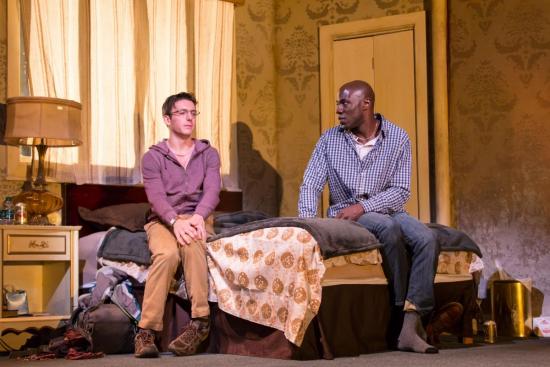 A Guide for the Homesick at Huntington
Awards include the Weissberger Playwriting Award, New York Foundation for the Arts Fellowship, the Independent Reviewers of New England's Award for Best New Script, Huntington Theater Playwriting Fellowship, Headlands Artist Residency, Djerassi Artist Residency, Dramatist Guild Fellowship, Virginia Center for the Creative Arts Fellowship, MacDowell Colony Fellowships, and the Fay Chandler Faculty Creativity Seed Grant from the MIT Center for Art, Science & Technology (CAST). He is a resident playwright at New Dramatists and an affiliated writer at the Playwrights' Center.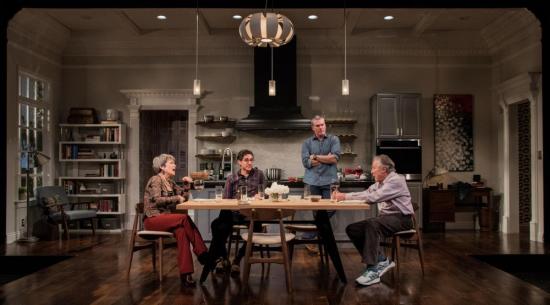 The Remains at Studio Theater
For the screen, Ken wrote the screenplay for director Rodney Evans's feature-film adaptation of his play The Happy Sad. The film screened internationally at over 25 film festivals, and is now available on iTunes, Hulu and Amazon. His TV pilot The Art of Listening was optioned by ITV Studios and David Oyelowo's production company Yoruba Saxon.
His plays are published by Dramatists Play Service, and they have been featured in numerous monologue anthologies.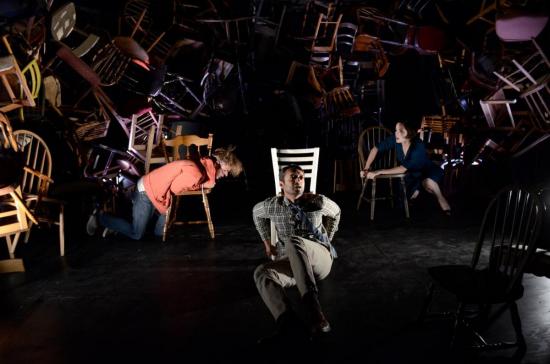 The Awake at First Floor
He leads the band Occurrence with vocalists Cat Hollyer and Johnny Hager. Their latest releases are Everyone Knows The Disaster Is Coming and If He Were Here, both released in 2018. Their music is available on all major streaming platforms and Bandcamp. The band are currently writing and recording new material at their studio in Washington Heights, working with Tony-nominated composer Daniel Kluger.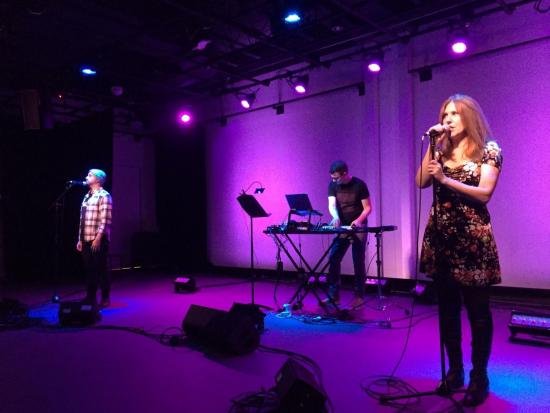 Occurrence performing at W97
Before coming to MIT, Ken taught writing at Harvard University, Princeton University, Tufts University, Davidson College and Rutgers University. 
BA, Bucknell University; Ph.D, Rutgers University