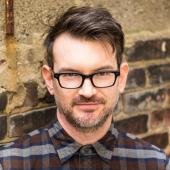 Urban's plays include A Guide for the Homesick, The Remains, Sense of an Ending, The Correspondent, A Future Perfect, The Awake, and The Happy Sad. His plays have been produced in New York by Rattlestick Playwrights Theater, The Amoralists Theater Company, 59E59 Theatres, The Summer Play Festival at The Public, and Studio 42. His work has also been produced at Theatre503 in London, First Floor Theater in Chicago, and SpeakEasy Stage Company in Boston. He has developed new plays at Playwrights Horizons, Huntington Theater Company, Theatre @ Boston Court, Williamstown Theatre Festival, Donmar Warehouse (London) and The Civilians R&D Group.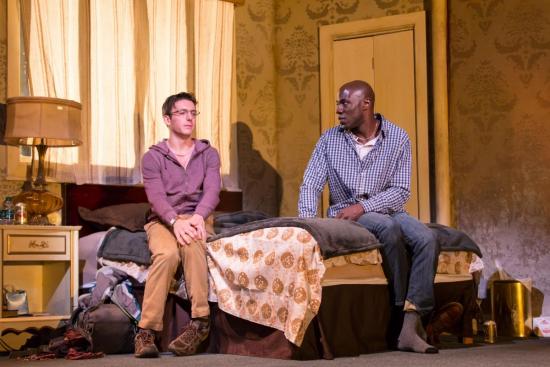 A Guide for the Homesick at Huntington
Recent productions: In October 2017, A Guide for the Homesick received its world premiere at the Huntington Theater Company in Boston (directed by Colman Domingo). It won numerous accolades including the Independent Reviewers of New England's Award for Best New Script. In February 2017, Nibbler was produced by The Amoralists and Rattlestick Playwrights Theater in New York (directed by Benjamin Kamine) receiving strong notices in the New York Times and the Huffington Post. In May 2018, The Remains received its world premiere at Studio Theatre in Washington, DC (directed by Artistic Director David Muse). Critics called it "meticulously crafted" (Washington Post) and "a landmark play" (DC Metro Theater Arts). A Guide for the Homesick will be produced in London at Trafalgar Studios on the West End in October 2018.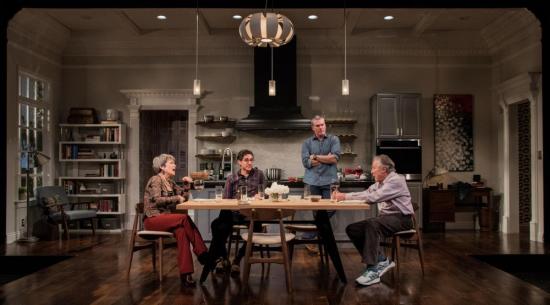 The Remains at Studio Theater
New theater projects include The Immortals, a drama about academia and the cellular afterlife of Henrietta Lacks, Inappropriate Sexual Relations, an adaptation of an anonymous erotic novel found in a bookstore in Ithaca, NY, The Absence of Weather, a history play about the first Secretary of Defense and the start of the Cold War, and Danger and Opportunity, a comedy about a married gay couple who decide to start a family with an ex-girlfriend.
Awards include the Weissberger Playwriting Award, New York Foundation for the Arts Fellowship, Huntington Theater Playwriting Fellowship, MacDowell Colony Fellowships, Headlands Artist Residency, Djerassi Artist Residency, Dramatist Guild Fellowship, and Virginia Center for the Creative Arts Fellowship. Ken is a Resident Playwright at New Dramatists and an Affiliated Writer at the Playwrights' Center.
He wrote the screenplay for a feature-film adaptation of The Happy Sad, which screened internationally at over 25 film festivals and is now available on iTunes, Hulu, and Amazon. His TV pilot The Art of Listening was optioned by ITV Studios and David Oyelowo's production company Yoruba Saxon.
His plays are published by Dramatists Play Service in the United States and Methuen in the United Kingdom and Europe, and they have been featured in numerous monologue anthologies. His essays on theater have appeared in Methuen Drama Guide to Contemporary American Playwrights, Methuen Drama Guide to Contemporary British Playwrights, Contemporary Theatre Review, Modern Drama, A Concise Companion to Contemporary British and Irish Drama, Cool Britannia: British Political Drama in the 1990s, and PAJ: A Journal of Performance and Art.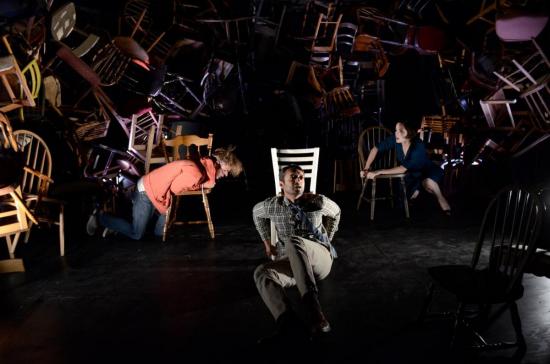 The Awake at First Floor
His band Occurrence released their new album Everyone Knows the Disaster is Coming on June 15, 2018. The Southern Sounding called the album a "wiry brew of warbling electronics, fiery post-punk swagger, and subtly mutated pop arrangements." Their 2016 release The Past Will Last Forever received strong reviews with critics calling it "a formidable electro-space-post-punk beast" and "the near-perfect synthesis between the universe of David Lynch and industrial music." In 2017, the band released a holiday single "The Time of Year" which Notes from Left of the Dial called "an acerbic counterpoint to the glut of holiday music" from a band that "explores intimacy and circuital beauty in a way that few other artists could manage." The Boston Globe wrote, "Something tells us Urban's downbeat take on the holidays won't be a hit." The band's catalog is available on iTunes, Apple Music, Spotify, and Bandcamp.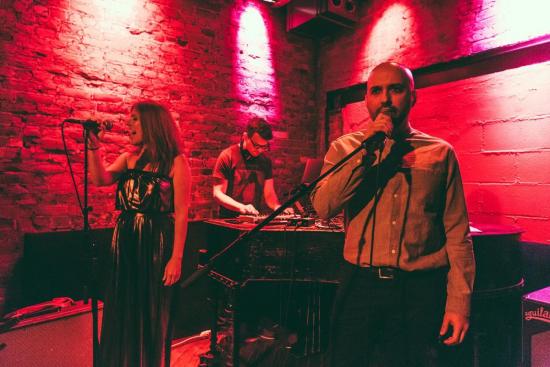 Occurrence at Rockwood Music Hall, NYC
Before coming to MIT, Urban taught at Harvard University, Princeton University, Tufts University, Davidson College and Rutgers University. 
BA, Bucknell University; Ph.D, Rutgers University.