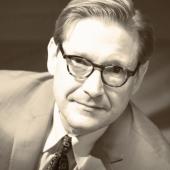 Viola - Emerson/Harris Program
Rictor Noren teaches violin, viola, chamber music, and string pedagogy at the Boston Conservatory of Music at Berklee. He also teaches at the New England Conservatory of Music Preparatory Division, the Cincinnati Young Artists Program, and the Green Mountain Chamber Music Festival.
Additionally, Mr. Noren has taught and lectured at the National String Workshop, the American String Teachers Assn, The Cincinnati College-Conservatory of Music, the Longy School of Music, the Crowden School, Rocky Ridge Music Center, the VerArte Festival (Arequipa, Peru), the University of Istanbul, the University of South Florida, San Diego State University, the BNK Music Festival in Busan, South Korea, the University of Wisconsin (Madison), the University of Massachusetts (Amherst), the University of Sapporo, Japan, and the New World Symphony.
Orchestra engagements include the Boston Symphony Orchestra, Naples Philharmonic, Milwaukee Symphony, New York String Orchestra, and the American Sinfonietta.
Mr. Noren works with pre-college and college students nationally and internationally to achieve practical and professional outcomes. His collaborative approach emphasizes balance, goal setting, efficient practice techniques, musical development, and a hands-on approach to training. His work supports the overcoming of technical barriers, conquering physical pain, and developing a professional identity. 
Mr. Noren is an active composer, and lecturer on music and its role in daily life.