English-language premiere of a contemporary Québécois play
Join the playwright, translator, and director for a conversation following the performance!!
ABOUT THE PLAY
College student Émilie and her roommates Édouard and Isa invite literature professor Marie-Hélène to their apartment for dinner on what turns out to be a tumultuous evening—for the weather and for their emotions. As the wind howls, secrets are revealed, and Émilie's sister arrives unexpectedly with her boyfriend and a difficult secret of her own.
Both entertaining and thought provoking, Wuthering is a dramatic comedy that explores modern romantic and sexual relationships while dabbling in debates about language and sprinkling literary references into a plot rooted in social justice and all-consuming love.
Inspired by Emily Brontë's Wuthering Heights, Fanny Britt's play has its own version of Catherine and Heathcliff, thirst for revenge, romantic power plays, heartbreaks, and revelations.
The biting humor and linguistic sparring of Britt's script are captured in English by translator Anjali Nambrath, presenting relatable characters as they navigate the stormy process of coming to terms with their pasts, their present, and the future.
Wuthering premiered in Montreal under the title Hurlevents in January 2018 at the Théâtre Denise-Pelletier, directed by Claude Poissant.
Please be advised the play contains mature language and themes, including abortion and sexual power dynamics between a professor and students.
GIVING BACK TO THE COMMUNITY

The proceeds from this evening's reading will go directly to Women's Lunch Place.  Women's Lunch Place provides healthy meals, essentials, and advocacy, a unique day shelter in Boston dedicated to helping women in need.
ACTOR BIOS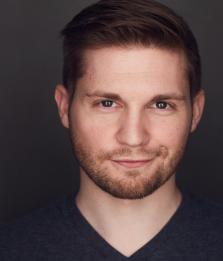 CHRISTOPHER BONEWITZ (Edouard) is an actor and playwright based in Brooklyn. His previous theatre credits include Hunger and Thirst's Ivanov and The Misanthrope and the Public Theater's Shakespeare in the Park production of Hamlet. Film: Other Months (SXSW, BAMcinemaFest). Christopher holds an MFA from Brown University/Trinity Rep and a BA from Tufts University.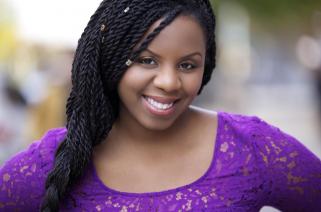 GRACE NKENGE EDWARDS (Marie-Helene) is a prolific writer/actor/producer. She is the creator/executive producer of Jodie, a spin-off of the iconic series Daria. She is also currently a writer/producer for the Emmy-nominated HBO series Insecure. Her previous writing credits include multiple seasons of the Emmy-nominated The Unbreakable Kimmy Schmidt,  Hulu's Dollface, Loosely Exactly Nicole and Inside Amy Schumer. Her acting credits include Our Cartoon President, Insecure and Inside Amy Schumer. She has an MFA in Screenwriting from Columbia University and a BFA in Acting from the University of Michigan.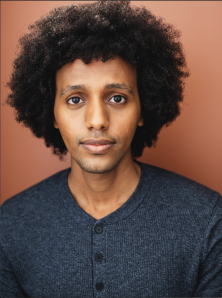 SAM KEBEDE (Sam Falaise):  OFF BROADWAY: The Public Theater, Ars Nova. NY/REGIONAL: Chicago Shakespeare Theater, Crossroads Theater, B Street Theater, IRT Theater, Adriondack Theater Festival, Connecticut Repertory Theater FILM/TV: New Amsterdam (NBC), Blue Bloods CBS), Full Frontal w/ Samantha Bee (TBS), Rival Peak (Facebook Watch), Bright Lights (Feature), Blacktors (Webseries), First Day (Short Film), Surina & Mel (Pilot). Sam also performed in one of the world's first Virtual Reality plays at The 2019 Venice International Film Festival in Venice, Italy by DoubleEye Studios. He also is an accomplished writer and with his play ETHIOPIANAMERICA being produced by Definition Theater Company at the Tony Award-Winning Victory Gardens Theater in Chicago. EDUCATION: MFA in Acting: University of Connecticut; BS in Neuroscience, BA in Theater Studies, Minor in Biology: Duke University.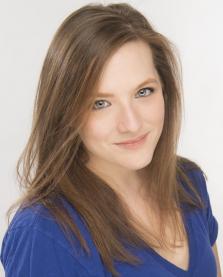 KIKI SAMKO (Emilie) is a Boston-based theatre artist whose work has been recognized with awards from the Boston Theatre Critics association and the Independent Reviewers of New England, among others. She is director in residence and repertory company member with the award-winning company the Gold Dust Orphans. She lends her voice to the sci-fi noir podcast "The Penumbra". Off-Broadway: Greece, Brokelahomo!, The Ebonic Woman (Gold Dust Orphans); Regional: Dog Sees God (Elliot Norton Award), Dying City (Elliot Norton & IRNE nomination) (Happy Medium Theatre); Nightmare on Elf Street (Elliot Norton nomination), Christmas on Uranus (Gold Dust Orphans); Still, Now (Heart & Dagger); Rumpelstiltskin, or All That Glitters (IRNE award), Hairy Tales (IRNE nomination), Betty Bam! (imaginary beasts); Online: Winter Panto 2021: The Panto Games and The Wheelbarrow (imaginary beasts). Education: Tufts University, Actors Movement Studio.
RACHEL MICHIKO WHITNEY is a half Japanese American actor/writer/producer based in Los Angeles. She most recently wrapped Snow Valley, a feature film written and directed by Brandon Murphy. She can be seen in Paul Schrader's upcoming The Card Counter with Oscar Isaac. She acted opposite George Takei in a short film American about the Japanese American Internment camps. She co-wrote, co-produced, and acted in 100% HALF a short film about being a half Asian American actress. It won Best Short Film and Best Screenplay at Women's Independent Film Festival in 2018. She's developing it into a single cam half hour comedy series that explores the hapa experience in Los Angeles. She acquired the rights to Breakshot, a true story about a half Japanese American gangster. It's currently being developed into a TV series. Rachel graduated with a Mechanical Engineering major and Theater Studies minor from Duke University where she founded Duke Asian American Theater (DAAT).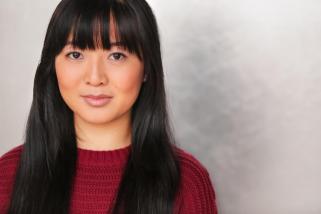 HARMONY ZHANG (Isa) is an Asian American actress and musician from Tucson, Arizona. She earned her BA from Duke University, where she appeared in An Experiment with an Air Pump (Ellen), Enron, and BOB: A Life in Five Acts. During her time at The Theatre School, she appeared in Mr. Burns: A Post-Electric Play (Maria/Lisa Simpson), The House of Bernarda Alba (Angustias), The Cat in the Hat (The Fish), and The Wong Kids in the Secret of the Space Chupacabra, Go! (Violet). Her regional credits include the world premiere of Hershel & The Hanukkah Goblins at Strawdog Theatre Company and Kentucky with The Gift Theatre. Her TV credits include The Red Line. Harmony has studied at Stella Adler Studio of Acting in New York City and the Shanghai Theatre Academy. Harmony is fluent in Mandarin Chinese and loves laughing, singing, and playing with her cats.
CREATIVE TEAM
CLAIRE CONCEISON (Producer/Faculty Advisor) is Quanta Professor of Chinese Culture and Professor of Theater Arts at MIT.  She is a scholar, director, and translator of plays from Chinese and French into English.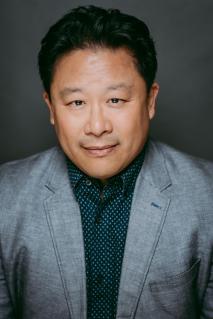 JOVANNI SY (Director) is a Calgary-based playwright, director, and performer. He served as Artistic Director of Gateway Theatre (Vancouver) and of Cahoots Theatre (Toronto). He has collaborated with theatre companies across Canada and abroad. Jovanni's one-man play, A Taste of Empire, was nominated for two Dora Awards. It was subsequently translated into Cantonese and performed by Derek Chan. A Tagalog version (Lasa ng Imperyo) is being developed by Carmela Sison. Jovanni's award-winning play Nine Dragons premiered in Calgary in 2017 before transferring to Winnipeg and Vancouver. Currently under development: Kowloon Bay for Vertigo Theatre and Salesman in China (with Leanna Brodie) for the Stratford Festival.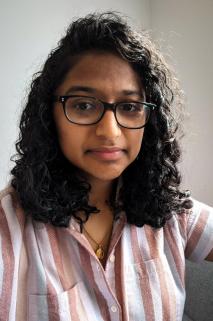 ANJALI NAMBRATH (Translator) is a senior from New Jersey studying physics and mathematics at MIT, with a minor in French and a deep love for theater. She has been involved in student theater as a member of the MIT Shakespeare Ensemble. In her spare time, she enjoys rereading old books, trekking around Cambridge, and making jam. She will begin graduate studies in physics at UC Berkeley in the fall. Wuthering is her first translation project.

RUTH E. KRAMER (Stage Manager) credits include 40 productions over 20 seasons at the Pittsburgh Public Theater, ALABASTER, a world premiere at Florida Rep, Manhattan School of Music's SWEENEY TODD, the Off-Broadway productions of ANNE OF GREEN GABLES and TOVAH: OUT OF HER MIND, as well as adventures with Alpine Theatre Project, Alabama Shakespeare Festival, Riverside Theatre, Maine State Music Theatre, Mountain Playhouse, Lyric Theatre of Oklahoma, Shakespeare Theatre Company, Arkansas Repertory Theatre, Pioneer Theatre Company, Great Lakes Theater Festival and Pilobolus Dance Theatre. Ruth enthusiastically joins her worldwide theatre colleagues in celebrating "The Year of the Stage Manager 20-21."
ABOUT THE PLAYWRIGHT
FANNY BRITT is a playwright, writer, and translator living in Montreal, Canada. She has written a dozen plays and translated more than fifteen.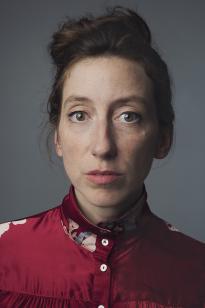 She is the winner of the 2013 Governor General's Literary Award in Drama for her play Bienveillance. Her work has been produced or read in theaters and festivals in Canada as well as in the United States, France, and Germany.
Jane, the Fox and Me, her first graphic novel, was nominated for a Governor General's Literary Award in Children's Literature and made the New York Times Best Illustrated Books list. Her second graphic novel, Louis Undercover, was nominated for several Eisner Awards. Her novel Les maisons (published in English under the title Hunting Houses) was a finalist for the Prix France-Québec and the Prix littéraire des collégiens. As a translator, she has adapted the works of Dennis Kelly, Martin McDonagh, Annabel Soutar, and Lisa Moore, to name just a few. Hurlevents is her most recent play.
Wuthering is generously funded by the Council for the Arts at MIT, MIT French Program, The DeFlorez Fund for Humor, and Music and Theater Arts at MIT.
We wish to express our gratitude to the Performers' Unions:
     ACTORS' EQUITY ASSOCIATION
     AMERICAN GUILD OF MUSICAL ARTISTS
     AMERICAN GUILD OF VARIETY ARTISTS
     SAG-AFTRA
through Theatre Authority, Inc. for their cooperation in permitting the Artists to appear on this program.